Casablanca defeated La Indiana  8 to 6 Sunday to capture the ChukkerTV Challenge trophy.
Casablanca (Marc Ganzi, Grant Ganzi, Polito Pieres, Juancito Bollini) met La Indiana (Michael Bickford, John Bickford, Nacho Novillo Astrada, Jared Zenni) at McClure River Ranch to battle it out for the ChukkerTV Challenge trophy.
Casablanca got off to their typical strong start in the final, with Juancito Bollini making a spectacular coast to coast run to score the first goal of the match. Play was tight during the first half, and La Indiana's strong defense kept Casablanca away from the goal during the second chukker. Casablanca had several chances to pull ahead on penalty shots from 60-yards, but ended the half zero for three on penalties and down by 1 with a score of 4 to 3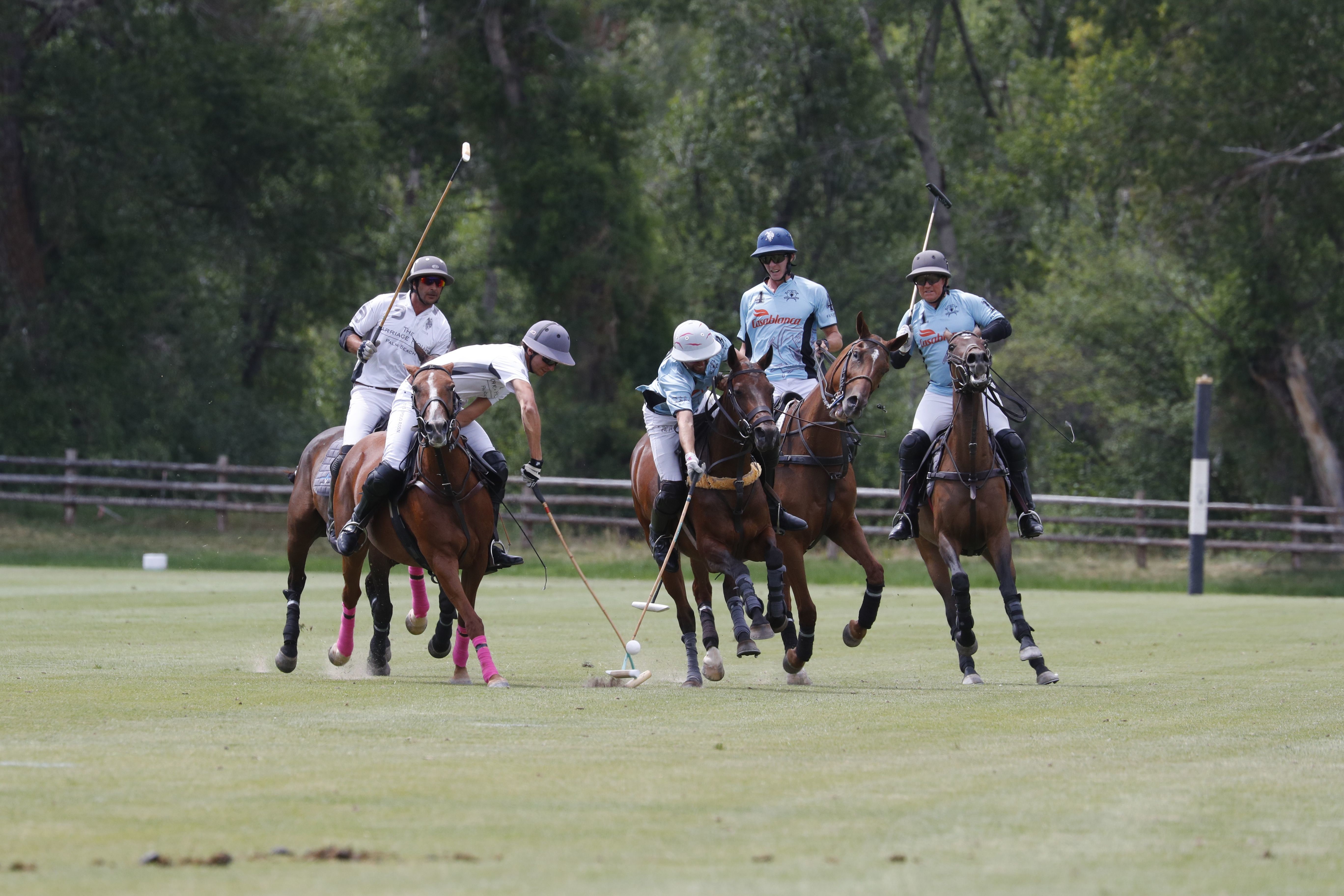 Casablanca came back with a vengeance in the second half, as a slight shower offered some relief from the heat. Juancito Bollini scored a goal in the fourth, but Casablanca opened up a significant lead in the fifth chukker by scoring on three penalty shots. With Casablanca leading by 3 goals at the top of the sixth chukker, La Indiana started with a penalty shot in their favor. Despite the two goals scored in the chukker and a heroic run at the goal by a stirrup-less John Bickford (great riding, John!) just before the horn, La
Indiana couldn't make up the margin.
Casablanca's Polito Pieres took the Most Valuable Player title. Cruella DeVille, a gray, Santa Rita-bred mare played by Nacho Novillo Astrada, was named Best Playing Pony.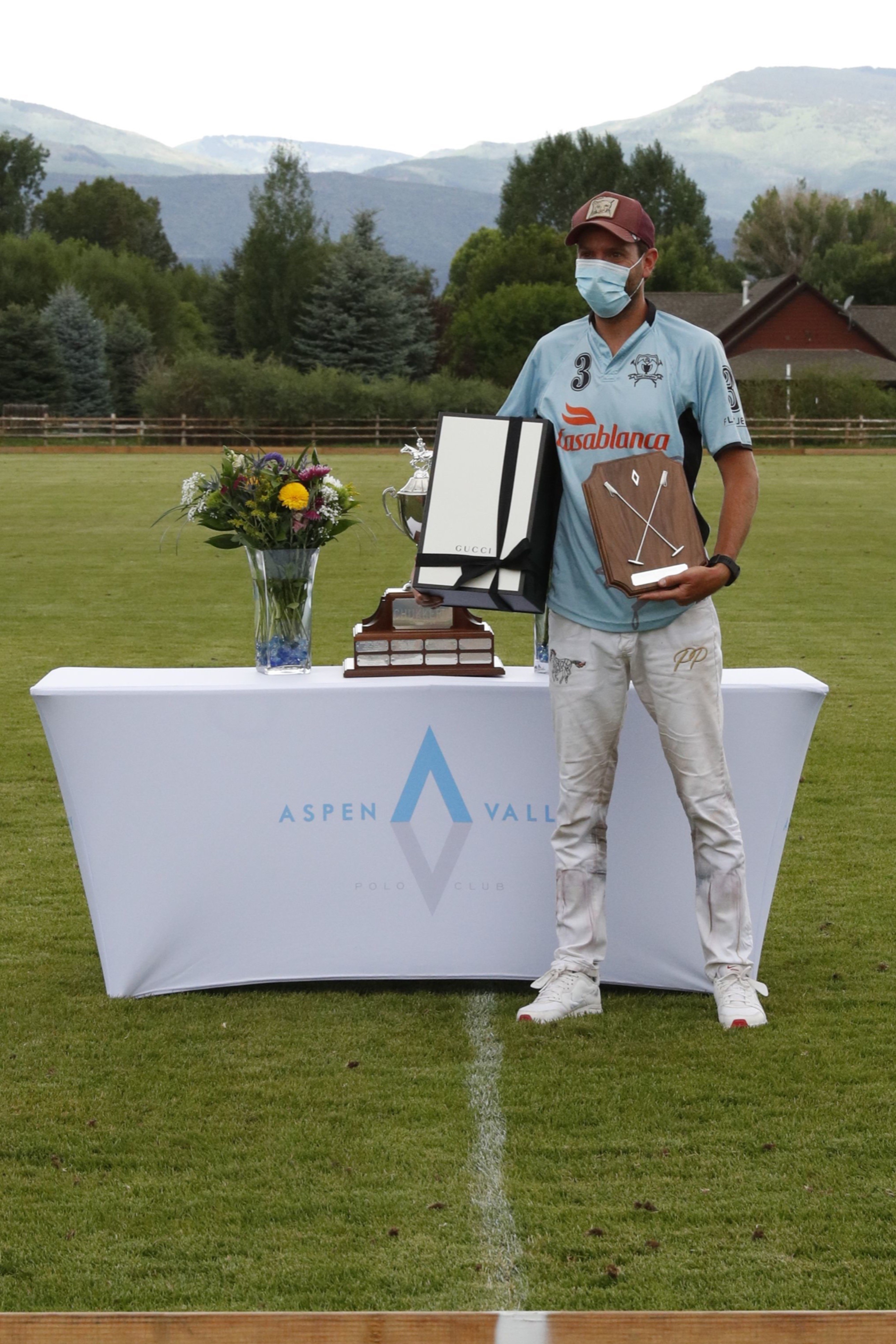 In the second match of the day, the Just-for-Fun Cup, La Karina (Brian Boyd, Carlitos Gracida, Nacho Badiola, Nic Roldan) defeated Mountain Chevrolet (Michael Payne, Alex Gooding, Tincho Merlos, Pablo Spinacci) by a score of 12 to 9. La Karina was out of the gate with a blazing first chukker, racking up 4 goals while refusing Mountain Chevrolet a chance to score. Mountain Chevrolet made a brave effort, with Tincho Merlos scoring a total of five goals during the match and Michael Payne knocking in another 3. They couldn't manage to narrow the gap to less than 3 goals though, while La Karina's slick four-man rotation and success at the goal led to their 12 to 9 win.
In the Just for the Love of It tournament, La Elina (Bobby Gerry, Horacio Heguy, Pablo MacDonough, Stewart Armstrong) defeated Los Amigos (Paul Foster, Juan Martin Nero, Toro Ruiz, Peter Holowesko) and Seminole Casino (Vinny Sangaline, Alejandro Novillo Astrada, Juan Bollini, Alejandra Foster) with an impressive total 18 goals. Scores were combined from Friday's round robin at Sopris Mountain Ranch.
Little Nell owned by Santa Rita Polo Farm and ridden by Horacio Heguy was the Best Playing Pony while Stewart Armstrong was named Most Valuable Player.