Hesketh Polo Claims the Ladies Challenge Cup 2020. Hesketh Polo team takes home the Ladies Challenge Cup 2020 for the second year at the Al Habtoor Polo Resort and Club.
The special polo event was held in association with Pink Caravan as part of the Club's efforts to help raise awareness about breast cancer, a disease that impacts women everywhere around the world.
Guests of the day witnessed an excellent display of exhibition matches featuring patrons, professional players and some of the finest female polo players in the country.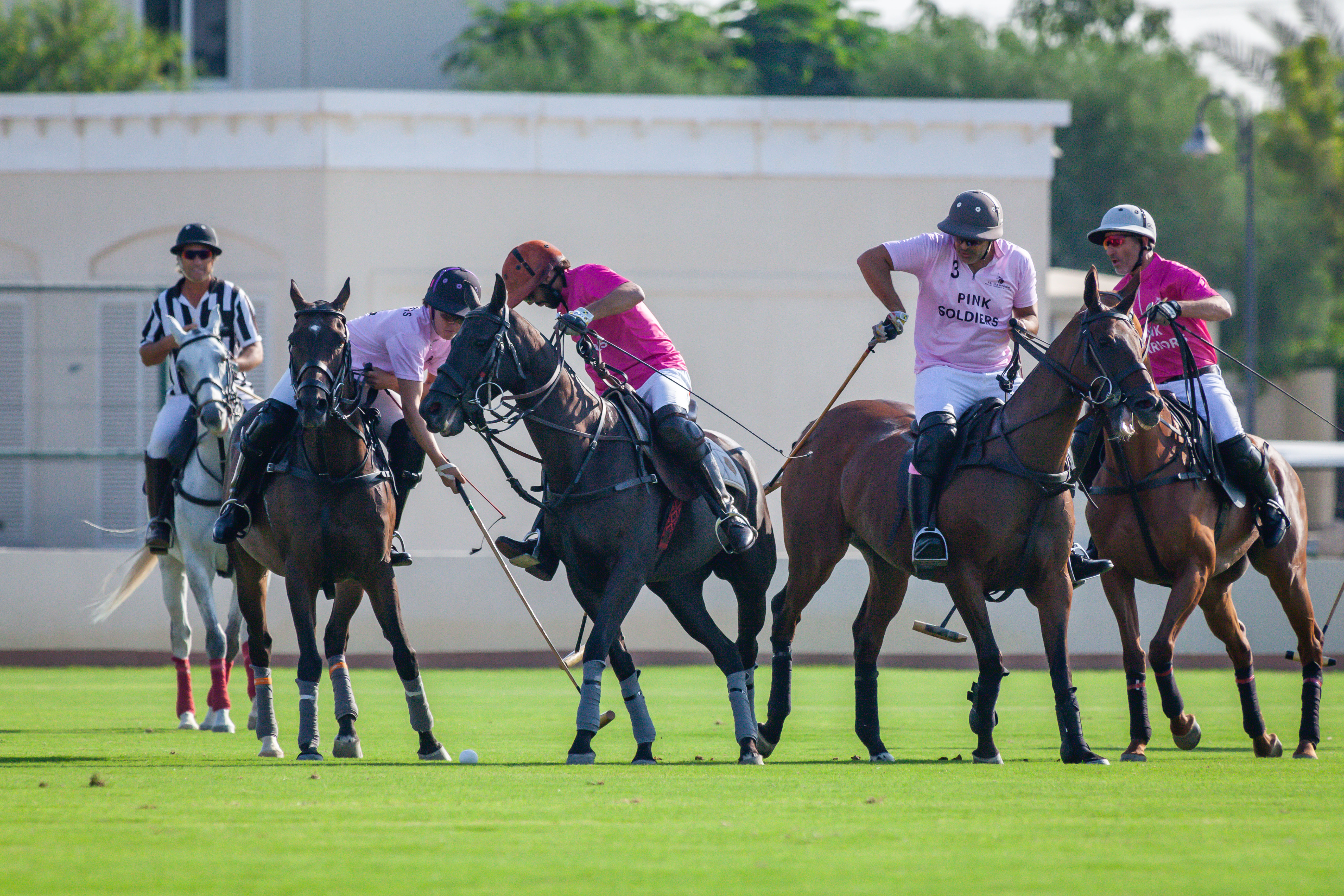 Pink Warriors – Daniel Herbert, Habtoor Al Habtoor, Mohammed Al Habtoor and Guillermo Cuitinho
Pink Soldiers – Khalid Al Omran, Noor Abu Khadra, Raja Abuljebain, Aiti Garros
AM Polo – HH Sheikha Alya Al Maktoum, Petra Spanko, Sandra Schneider, Pablo Urquiza
Hesketh Polo – Lee Simmons, Lauren Dickson, Kim Roche, Tomas Palacios Bacque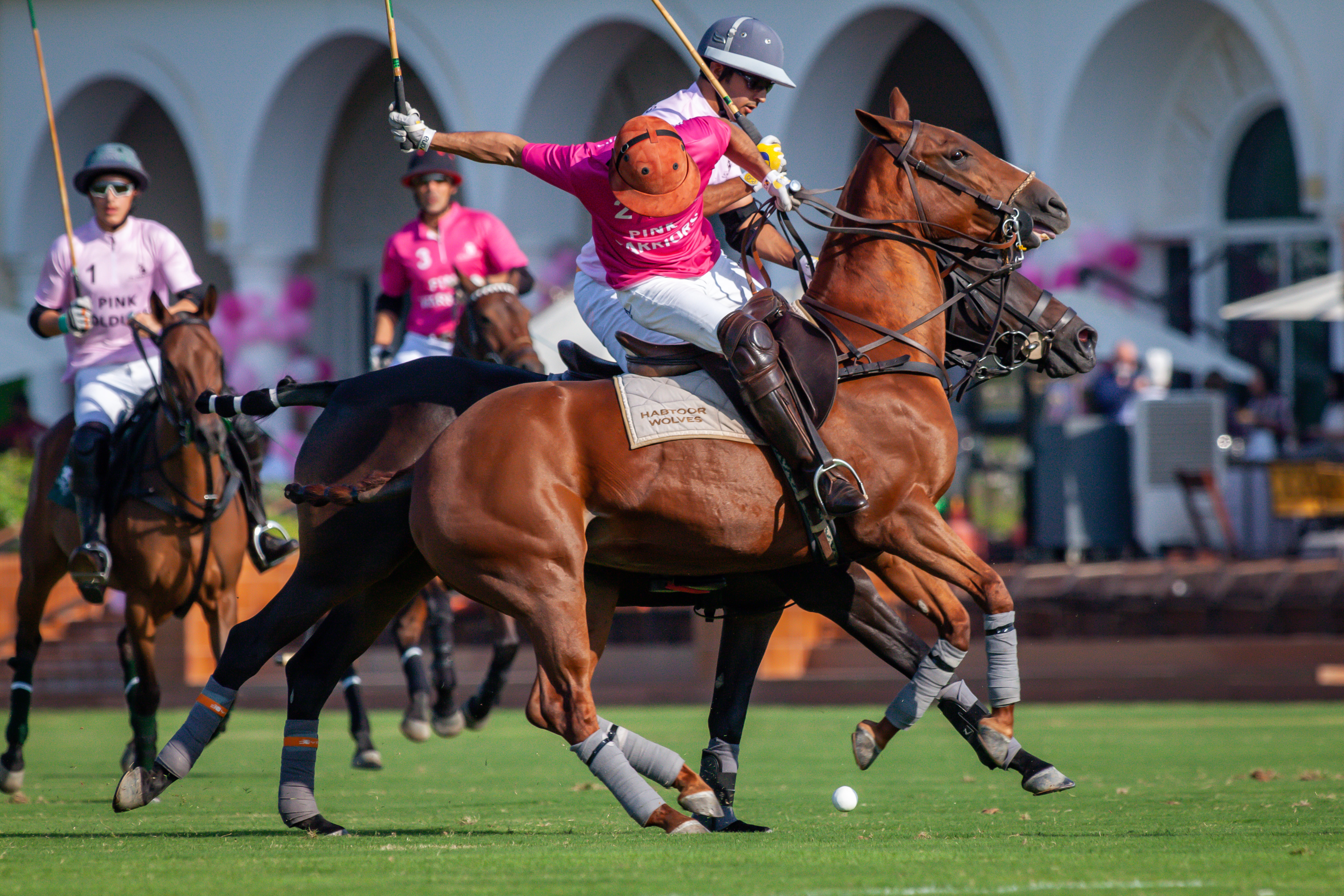 The first match opened with a goal from Mohammed Al Habtoor that gave the Pink Warriors an early lead which they kept until the end of the second chukker. The Pink Soldiers levelled the game by the end of the third and created a tie at 5 goals. The first game settled at 7.5 goals to 5 in favour of the Pink Soldiers.
Polo enthusiasts at Al Habtoor Polo Resort savoured a delicious Fabulous Polo Brunch at the hotel terrace and those at the Picnic Area watched the games from the sidelines in polo picnic style. The Pink Caravan Medical Examination van provided free check-ups for the ladies at the event while free Pink Pony Rides were available for the little ones to enjoy. Pink Coins worth AED 3,000 were hidden in the field engaging guests at the half time of the second match.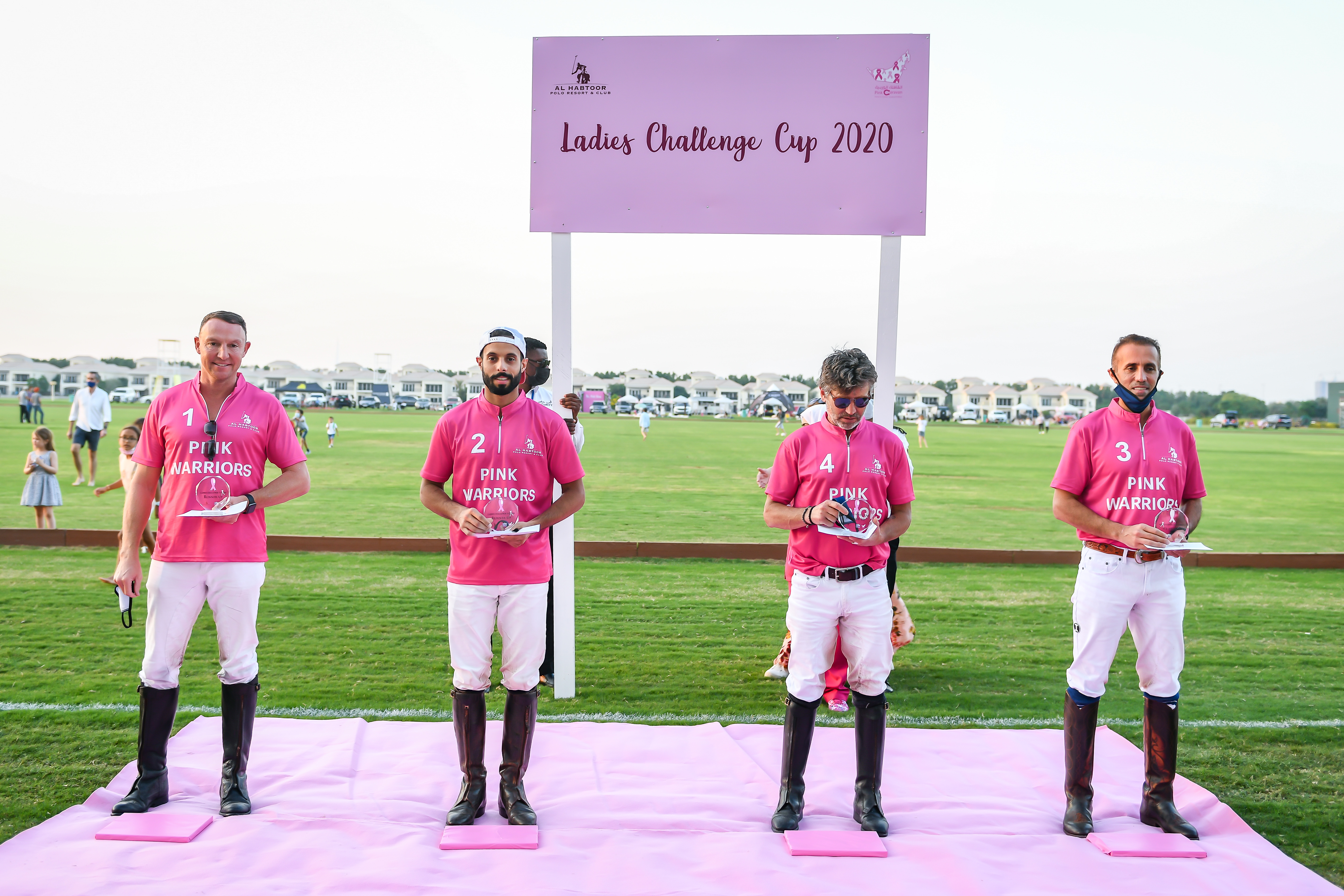 The anticipated second match commenced with the UAE National anthem followed by a team introduction. The first goal was from Petra Spanko of AM Polo at the second chukker. The team kept their lead until the end of the third while Hesketh Polo team fought for the title during the fourth chukker. Hesketh Polo grabbed the win with their half goal advantage closing the game at 2.5 goals to 2.