It was an action-packed day at the Al Habtoor Polo Resort & Club as the AHPRC League in November declared AM Polo team as its champion.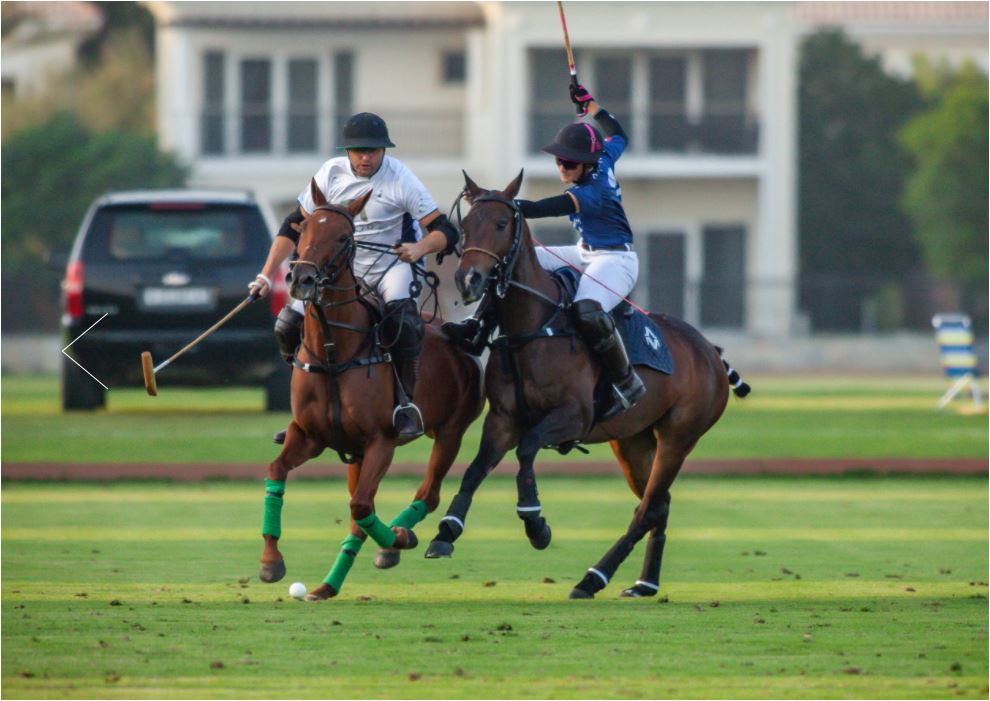 In the morning there were round-robin games where Green Gates emerged victorious securing the 5th place in the league by beating both Dubai Wolves and Hesketh Polo teams.
The action continued with the Subsidiary Final between Dr. A Polo and Mahra Polo team. The match kicked off with a quick goal from Rashid Al Habtoor, patron of Mahra Polo and the team ended the chukker with a 3 goal advantage. Dr. A Polo created a tie at 4 goals by the end of the second chukker, and the game took an exciting turn that called for a fifth chukker. With 7 goals each, both teams raced to score the winning goal and it was Tomy Iriarte that sealed the win for Dr. A Polo team at 8 goals to 7.
Match progression: 1 – 4 | 4 – 4 | 6 – 5 | 7 – 7 | 8 – 7
The Final match between AM Polo and Ankora/Bangash Polo teams opened with a goal from Santos Iriarte. AM Polo team showed dominance as they kept the lead throughout the game. Ankora/Bangash team was able to close the gap in scores between the chukkers but, ultimately AM Polo team closed the game at 8 goals to 6.
Match progression: 2 – 0 | 3 – 2 | 6 – 4 | 8 – 6
Khalid Saeed, General Manager of Al Habtoor Polo Resort awarded the teams of the day with Santos Iriarte as the Most Valuable Player and Erenita Lenon (ridden by Frederico Potobsky) as the Best Playing Pony.