The last piece of the action at the Silver Cup tournament of the Dubai Polo Gold Cup Series showcased a spectacular finish at Al Habtoor Polo Resort and Club.
After a series of qualification matches, four teams met at the anticipated final. Dubai Wolves by CAFU faced Bangash Dodson & Horrell Polo at the Hildon Cup (Subsidiary Final) and Habtoor Polo met its match – UAE Polo – at the Bentley Emirates Silver Cup final.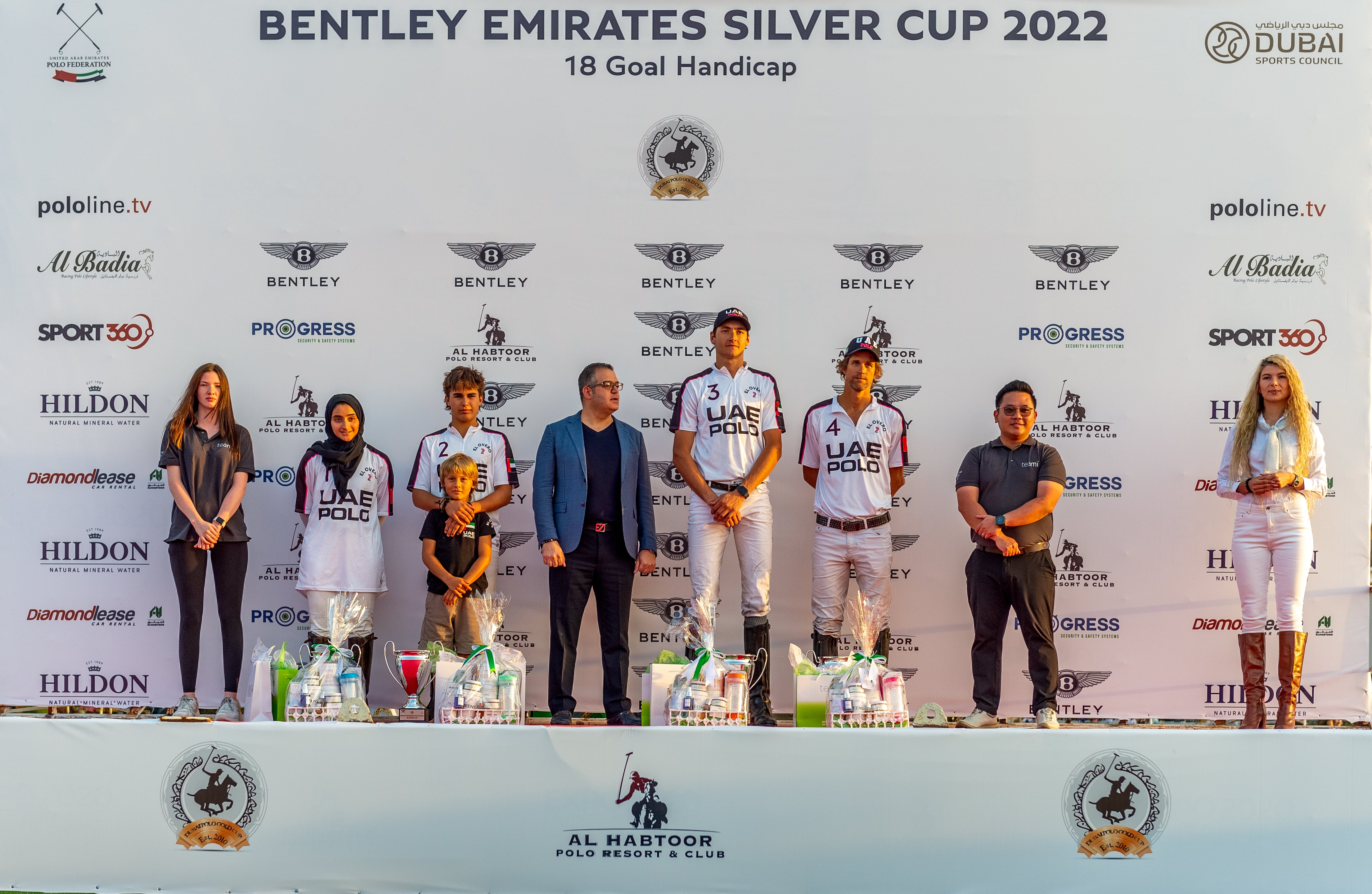 Alfredo Cappella opened the afternoon with a penalty shot for the Wolves. The team owned the first chukker as Carlos Ulloa and Capella closed it at 3 goals to 1.5. The next chukker didn't see much of Bangash Dodson & Horrell as it ended with a significant lead for the Dubai Wolves by CAFU. It was raining goals during the third chukker. Bangash Dodson & Horrell made an aggressive comeback and the Wolves showed an equally strong defensive play. The Dubai Wolves by CAFU  still had its advantage by halftime. The next chukker rolled and Federico von Potobsky stole the lead only to be defended by Ulloa that kept the narrow advantage of a half a goal. in favour of the Wolves It was a fight for the win at the final chukker, with the Wolves giving it their all. However, Benjamin Panelo ensured that the two goals he delivered were enough to earn their claim at the Hildon Cup trophy.