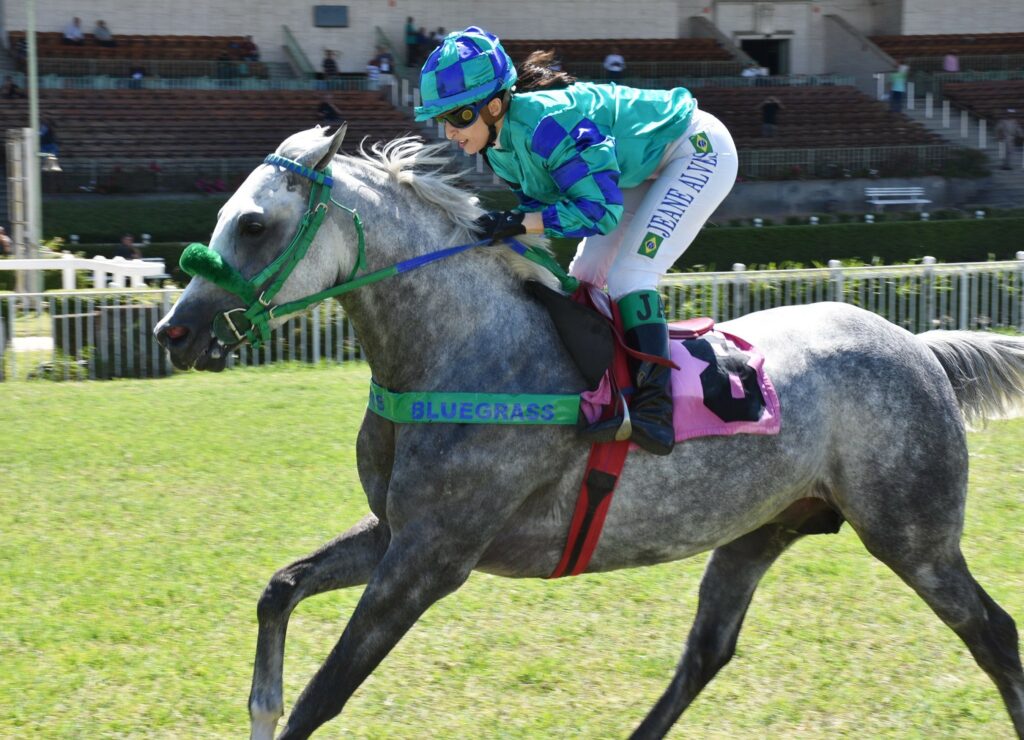 The Arabian Horse Breeders Brazilian Association in partnership with Jockey Club de São Paulo organised the Prêmio Paulo Jamil Saliba at the Cidade Jardim Racecourse turf track. The feature and first race went to the Haras Bluegrass-owned and Thiago Haidar-trained VG Raj Al Mared (Mared Al Sahra x Daughter of Just HVP by *FA El Shawan) who was given a superb ride Jeane Alves. The feature race was a Local Purebred Arabian Handicap for three-year-olds and older and with at least one victory.
The 1400m contest had a field of 9 runners, including two times winners RG El Bak (RG Karat x *Endora by Wojslaw), Gunther Rach (Eksort Rach x Geneve AJR by Second Chall) and Obstinado Rach (Atentaddo VE x Obsession Rach by Voltaire Rach).
VG Raj Al Mared came to the race as the hot favorite. However, his mission was not easy this time with Obstinado Rach announcing the challenge as early as the starting gates opened.
Obstinado Rach dominated the race until the final 300 meters with two lengths ahead of VG Raj Al Mared, who brilliantly led by Jeane Alves reduced the advantage and overtook him.