Nestled in the foothills of the eastern Himalayas, the state of Manipur in northeastern India is a land of pristine beauty, cultural diversity, and rich heritage. Among the many treasures of Manipur's cultural heritage is the Manipur Pony, a small but sturdy breed of horse, essential for the traditional game of Sagol Kangjei, which is the origin of the international sport of polo.
According to the Manipur Pony and Players Association, the number of surviving ponies in the state stood at approximately 700 in 2011, a significant drop from 1,898 in 2003. The decline has been attributed to various factors, including the increasing popularity of international polo, which requires larger horses, and the lack of availability of traditional accouterments and equipment.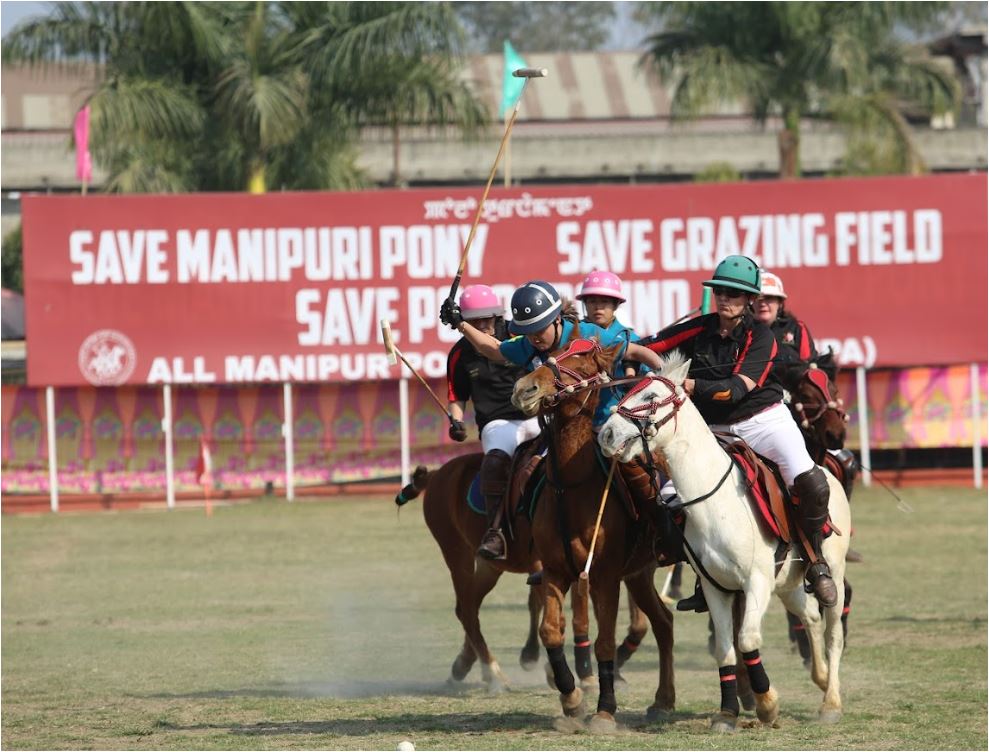 The dwindling population of Manipur Ponies has been alarming as it poses a threat to the cultural heritage of Manipur. The ponies are an essential part of the traditional game of Sagol Kangjei, and without them, the game cannot be played in its original form.
The Manipur Ponies played a significant role in the history of the Manipur Kingdom, which was a powerful Asiatic power in alliance with the British Empire. During the post-Pamheiba period, when Manipur was repeatedly defeated by the Burmese forces, the fame of the Manipuri ponies and the skilled cavalrymen of the kingdom came to the fore. The weapons such as 'Arambais,' missiles hurled from the horseback by these cavalrymen created havoc to the Burmese soldiers. The lethality of these weapons launched from the horseback by the skilled soldiers was recognized by the Burmese empire.
The All Manipur Polo Association (AMPA), in its endeavor to preserve and promote the traditional game of Sagol Kangjei and the Manipur Pony breed, has taken a significant initiative. In 2022, during the Sangai festival, the AMPA decided to conduct the Chief Minister's Sagol Kangjei Championship inside the ancient Kangla Fort, marking a historic moment for the state.
For the first time, Sagol Kangjei, the indigenous game that is the origin of international polo, was being played inside the Kangla. The Mapal Kangjeibung and Kangla Manung Kangjeibung were the sacred grounds where the ancient game was played, but the Kangla had always remained out of bounds. The AMPA's efforts had finally made it possible to revive and sustain this game, along with the Manipur Pony breed.
The tournament was a grand success, attracting polo players and enthusiasts from all over the world. The Chief Minister's Sagol Kangjei Championship had become a platform for the players to showcase their skills and learn about the indigenous game.