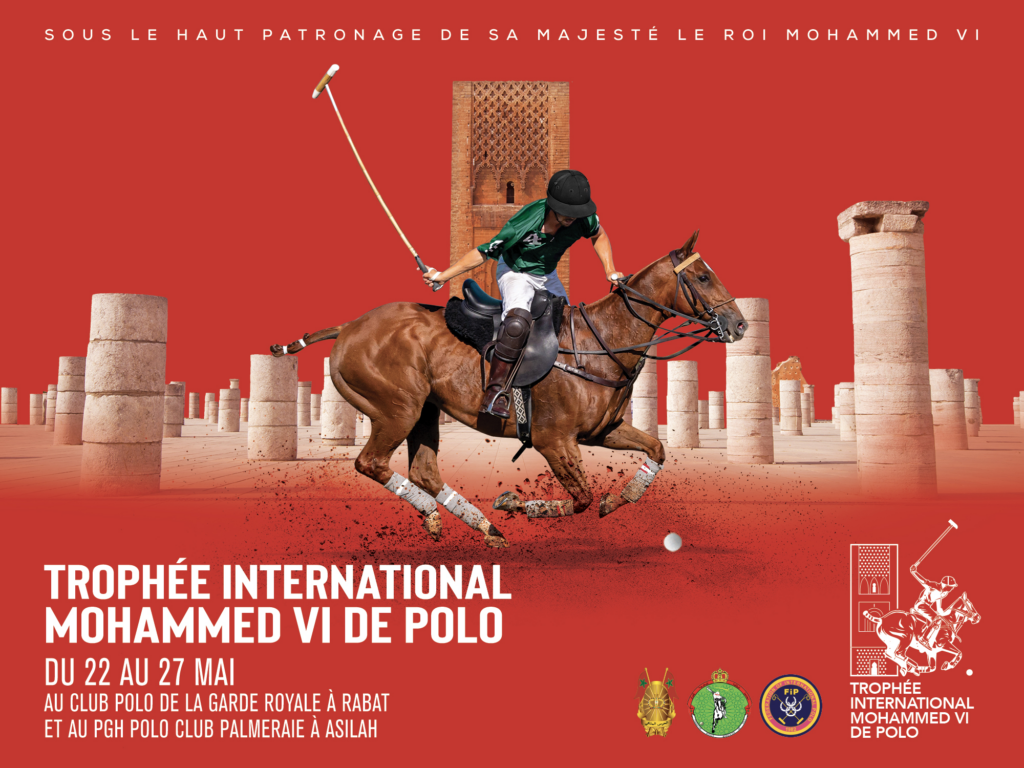 Under the high patronage of His Majesty King Mohammed VI, may God assist him, and under the auspices of the International Polo Federation (F.I.P), the Royal Moroccan Polo Federation is organizing the fourth edition of the Mohammed VI International Polo Cup, from 22 to 27 May 2023, at each of the Polo Club of the Royal Guard. in Rabat, and the "Nakhil Polo Club – Patrick Gerard Hermes" in Asilah.
The 2023 edition of this prestigious international competition will host 8 teams from five continents. The opening and final matches will be held on the grounds of the Swiss Polo Club of the Royal Guard in the capital, Rabat.
This great sporting event will contribute to the development and radiance of this sports specialization, which falls within the equestrian sports in Morocco, whether in terms of professionalism or at the level of amateur practice, to make Morocco one of the pioneers of this sport in Africa and globally.
Through this approach, the Mohammed VI International Polo Cup aims to enhance the country's image and position on the African and international arenas, through a tight and quality organization, with the aim of making the Kingdom of Morocco a global destination for polo, contributing to the development of tourism and creating future opportunities for players and fans of this sport. .