Al-Futtaim Electric Mobility Company, in partnership with BYD, the world's leading manufacturer of new energy vehicles and power batteries, is proud to announce the highly anticipated launch of the latest electric vehicle to hit the UAE market, the BYD ATTO 3. This revolutionary vehicle marks a significant milestone in the UAE's journey towards sustainable mobility and reinforces both Al-Futtaim Group and BYD's commitment to contributing towards the UAE's Net-Zero 2050 strategic goals.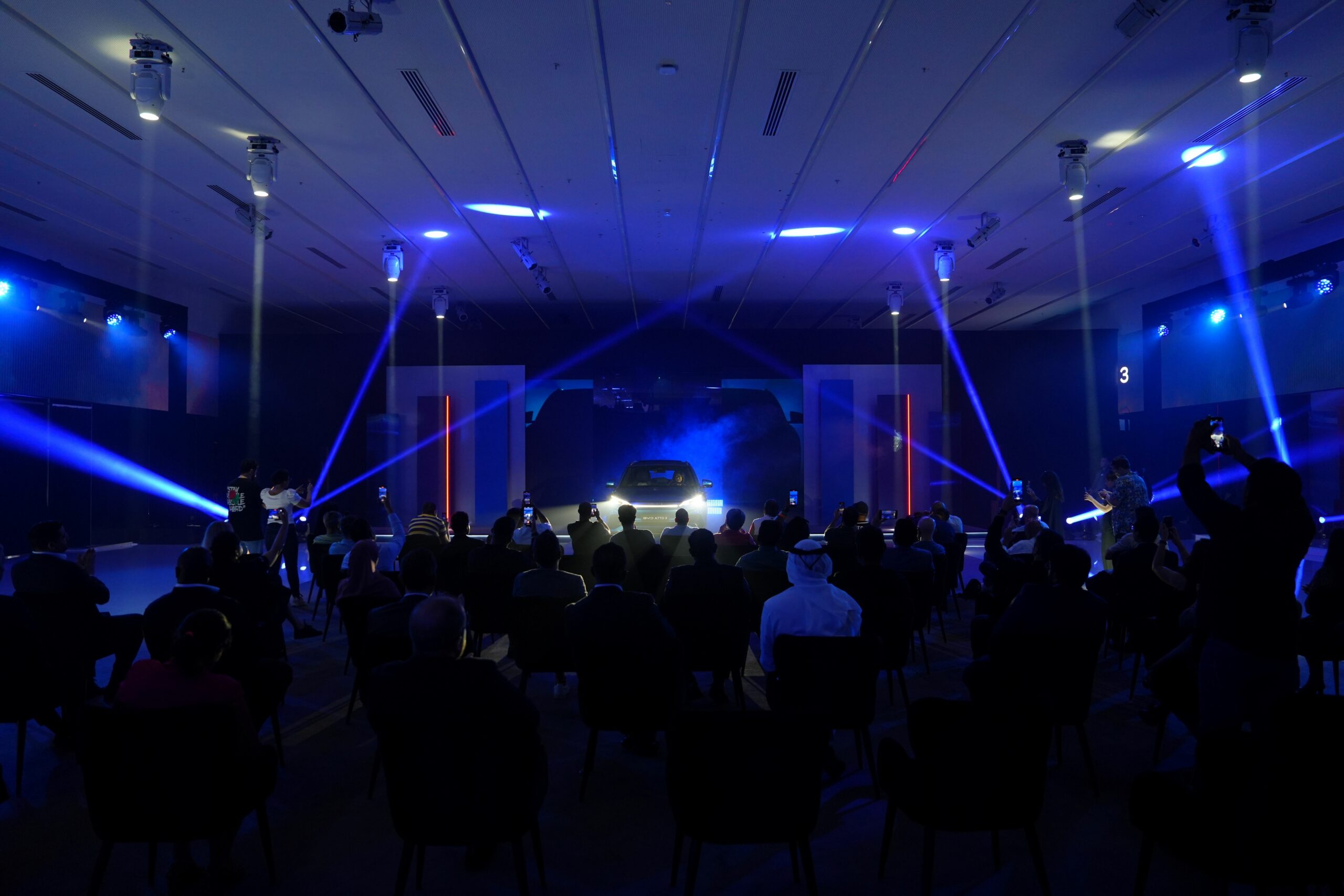 Al-Futtaim Electric Mobility Company and BYD have set out to democratise the EV market in the UAE, by making electric vehicles more accessible to new customers and creating an EV ecosystem that will accelerate the adoption of EVs in the country. As part of this commitment, Al-Futtaim Group has made a pledge to ensure that at least 50% of all its vehicle sales comes from new energy vehicles by 2030, in addition to installing at least 3,000 charging stations across the UAE.
The EV ecosystem that Al-Futtaim Electric Mobility Company aims to build covers a comprehensive range of products and services, including the latest electric vehicles, charging solutions, a full range of financing packages, and best-in-class after-sales service. This is an ambitious vision that only Al-Futtaim Electric Mobility Company can achieve in the UAE, providing customers with turnkey EV solutions for their convenience and peace of mind.
"When it comes to democratising electric vehicles, it all begins with financing," said Hasan Nergiz, Managing Director of Al-Futtaim Electric Mobility Company. "We strive to give our customers the power of choice, which is why we have launched a full spectrum of innovative financing solutions available from day one, including Guaranteed Future Value Finance, leasing and subscription models, in addition to conventional auto loans. And each product has a fully digitised online user journey to ensure a seamless experience for our customers."
The price for the BYD ATTO 3 is a highly competitive AED 149,900, with financing options available starting from AED 1,499 per month, making this revolutionary electric vehicle more accessible to first-time buyers. The vehicle launches with only one fully loaded trim with all features and specifications, giving customers all the cutting-edge features in one purchase. Customers can choose from one of five captivating colours and drive away with confidence that they've made the right choice.
The BYD ATTO 3 is a perfect choice for daily commutes and urban driving, offering a top speed of 160 km/h and an impressive range of up to 420 km on a single charge under WLTP conditions. It ensures peace of mind for drivers of all experience levels with advanced safety features like Lane Keeping Assist, Blind Spot Monitor, Front & Rear Collision Warning, and Front Side & Side Curtain Airbags. Whether you're a first-time driver or a young family, the BYD ATTO 3 provides the utmost safety and convenience. There is a reason why it was voted "Electric Family Car of the Year 2023" by VAB, the Flemish Automobile Club.
Style, comfort, and technology are all neatly tied together in one package with the BYD ATTO 3. Its sleek exterior is enhanced by LED automatic headlights, keyless entry with a remote engine starter, a panoramic sunroof, and 18″ alloy wheels that perfectly complement its modern design. Once customers step inside, they are immediately immersed in luxury with multi-coloured ambient lighting, the comfort of vinyl leather seats, a 6-way powered driver seat, and a wireless charger. One can also stay entertained and connected with the 12.8″ electric rotary multimedia screen, an impressive Dirac audio system with 8 speakers, and seamless Apple Carplay integration. Refreshing every ride is the Insta Air Purification System, ensuring fresh and clean air throughout the journey.
Designed with the needs and preferences of the UAE customers in mind, the BYD ATTO 3 has undergone extensive product localization and rigorous hot weather testing to ensure its seamless integration into the local market.
"We understand the importance of product localization for the UAE market with its unique climate and hot weather," said AD Huang, General Manager of BYD Middle East & Africa, Auto Sales Division. "Last year, we conducted extensive hot weather testing to ensure the BYD ATTO 3 performs optimally even in the region's challenging climate and hot summers. Over the course of several months, we drove more than 100,000 kilometres across the UAE in order to optimise the vehicle's performance and ensure that our customers receive the best driving experience possible with the BYD ATTO 3."
With the launch of the BYD ATTO 3, BYD further displays its brand vision to"Cool the Earth by 1℃" by delivering reliable and sustainable mobility solutions that significantly reduce carbon emissions. The BYD ATTO 3 represents a significant step towards achieving a cleaner and more sustainable transportation sector in the UAE.
Customers can now experience the BYD ATTO 3 first-hand at the very first BYD showroom in the UAE, The Zone by Al-Futtaim, situated on the City Walk Boulevard of Dubai. Furthermore, Al-Futtaim Electric Mobility Company will be launching a mobile showroom for BYD that will be deployed across 14 high footfall areas across the UAE.
The car can also be easily booked online on the BYD UAE website. To purchase the BYD ATTO 3, or for more information about Al-Futtaim Electric Mobility Company and BYD's commitment to sustainable transportation, please visit www.byduae.ae.