The highly-anticipated Emaar Masters Cup 2020, 10-Goal Handicap, came to a victorious end at Dubai Polo & Equestrian Club last Saturday, 15th of February with a win by UAE Polo Team. The team is an international high-goal organization based in Dubai and founded by H.H. Sheikha Maitha bint Mohammed bin Rashid Al Maktoum as a part of Team Z7 Stables. Along with H.H Sheikha Maitha bint Mohammed bin Rashid Al Maktoum, Benjamin Panelo & Nacho Acuna is Hazel Jackson who played at the Argentine Open for El Overo Z7 UAE and made it to 10-goals, landing on the same ranking with Nina Clarkin, the only female Polo player with a perfect 10 handicap.
Dubai Polo & Equestrian Club, with the support of the Dubai Sports Council, rewarded tournament finalists a total cash prize of AED 120,000, a novel award for the Sport of Kings and the first time a cash prize has been presented to participating teams in Dubai. The UAE National Anthem marked the start of the afternoon followed by Subsidiary Final between Bangash Polo Team and Bin Drai Polo Team. It was a tight match chukker to chukker, however, Bin Drai Polo Team secured the win with Federico Potobsky and Khalid Bin Drai scoring the most goals of the game. The traditional divot stomping followed after the Subsidiary match, where everyone converged on the field to stomp down the turf that has been torn from the first match.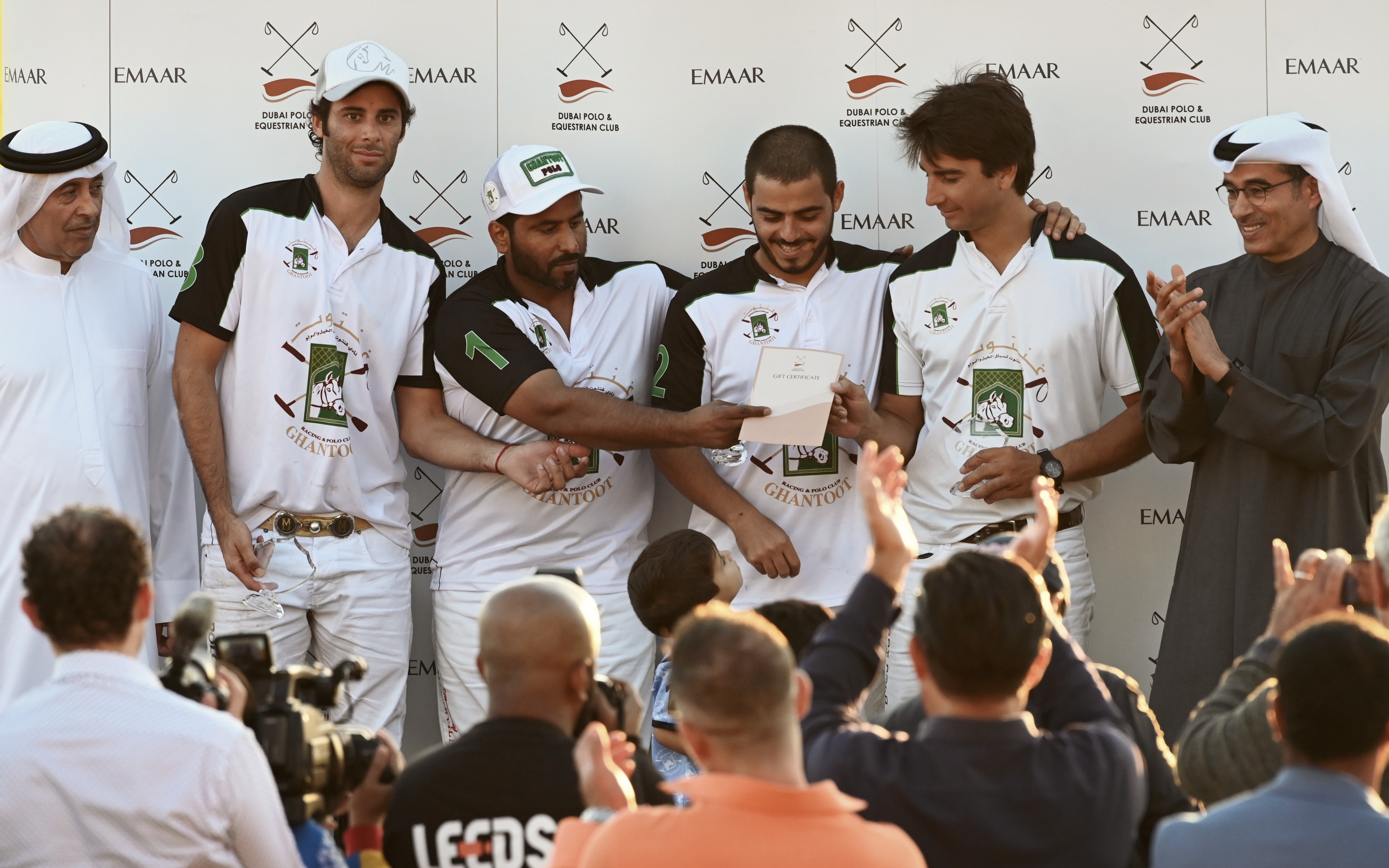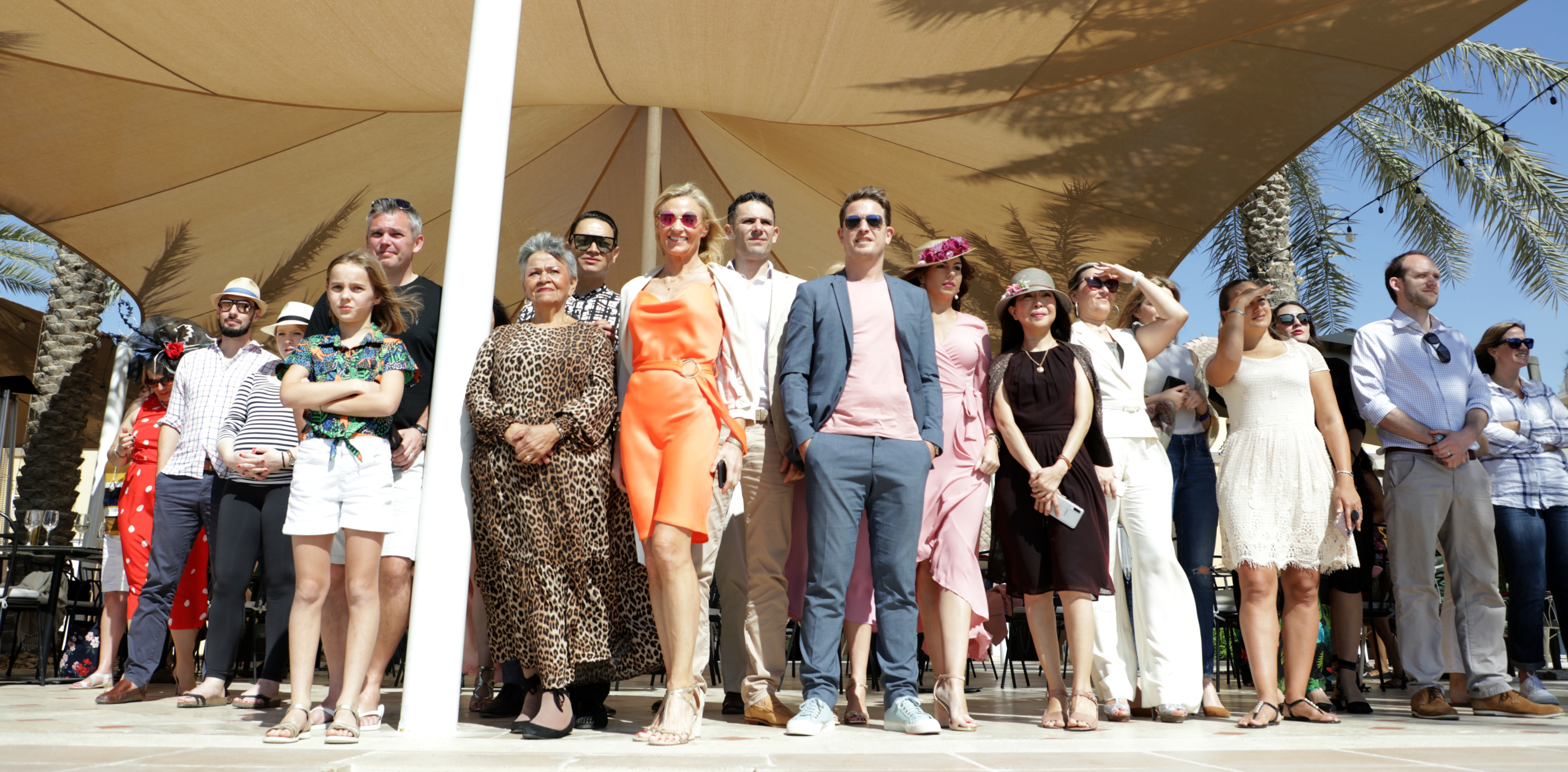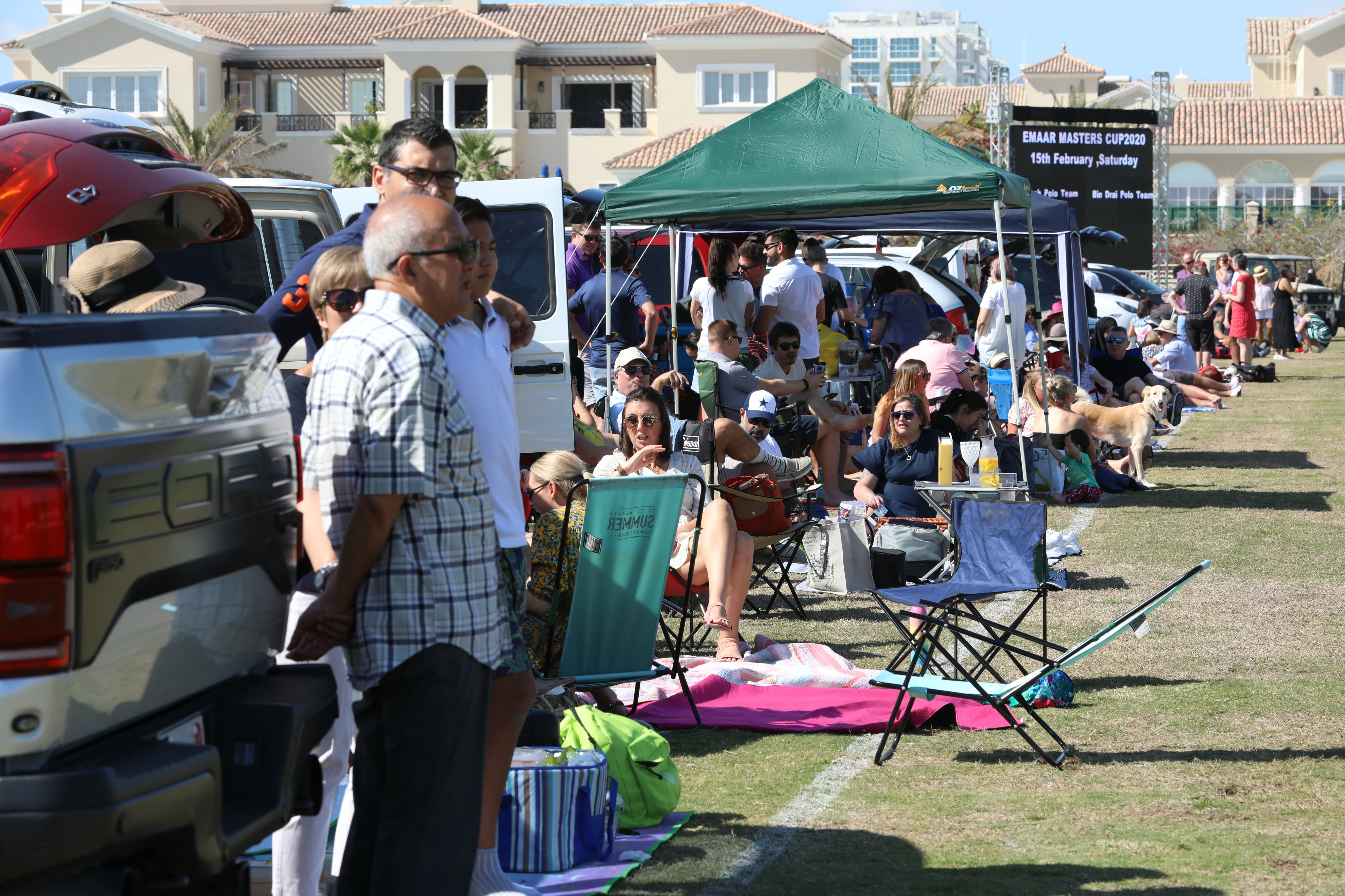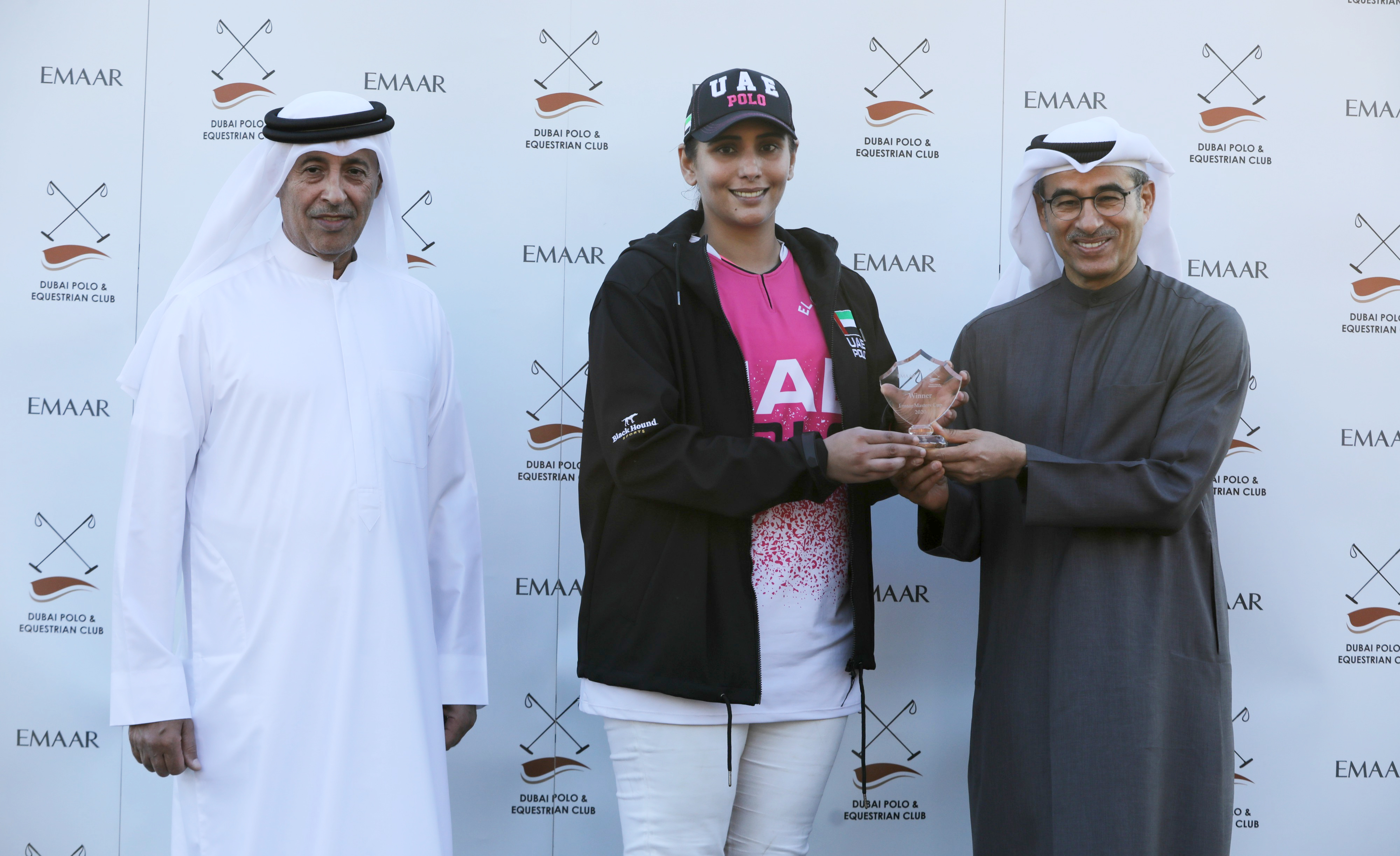 For the final match, the crowd was treated to an action-packed Polo battle between H.H Sheikha Maitha bint Mohammed bin Rashid Al Maktoum's UAE Polo Team and H.H Sheikh Falah bin Zayed Al Nahyan's Ghantoot Polo Team. UAE Polo team ended the match victoriously with the score 8-3 against Ghantoot. The local players, Ali Al Mehri and Yousef Bin Desmal scored the most goals from the Ghantoot side, but UAE Polo Team's well-mounted players claimed the Emaar Masters Cup 2020 title in the end.
The pulsating Polo afternoon was graced by Mr. Mohammed Alabbar, Chairman of Emaar, and awarded the winners. Benjamin Panelo was awarded as Most Valuable Player from the UAE Polo Team and Passion from the UAE Polo Team as the Best Playing Pony. The Palmers Skincare Best Dressed Lady was awarded to Dominika Hnricova.
Sponsored by EMAAR, the prestigious game played a significant role in diversifying its portfolio of leisure and entertainment offerings. This historic tournament was open to the public, with free entry to both the picnic area and Dubai Polo Bar, where regular spectators themselves took part in the game of fashion. There were new faces also spotted debuting their Polo style. The day ended with a trophy ceremony followed by live entertainment at the Palermo terrace. Dubai Polo and Equestrian Club is open daily with Spa and F&B outlets such as Sella Restaurant and Dubai Polo Bar along with the Riding School and Polo Academy.