The American horse, "Maximum Security", crowned the title of the first edition of the Saudi Cup, the main run in the evening of the global race held in King Abdulaziz Square in the Janadriyah district in the Saudi capital, Riyadh. Jawad Godolphin, one of the most prominent representatives of the UAE in the race, "Bin Batal" under the supervision of Saeed bin Suroor and led by Essien Murphy, ranked third in the race, and the winner of the title, "Maximum Security", achieved a time of 1: 50.58 minutes, a difference of three quarters of the length of the runner-up "Midnight Bessot" .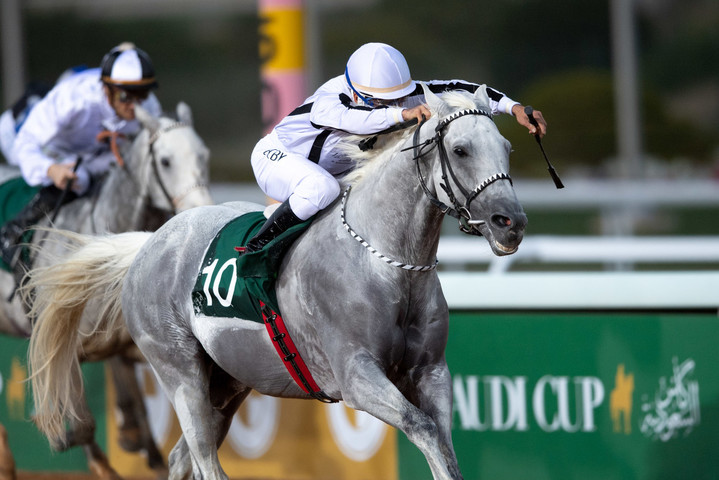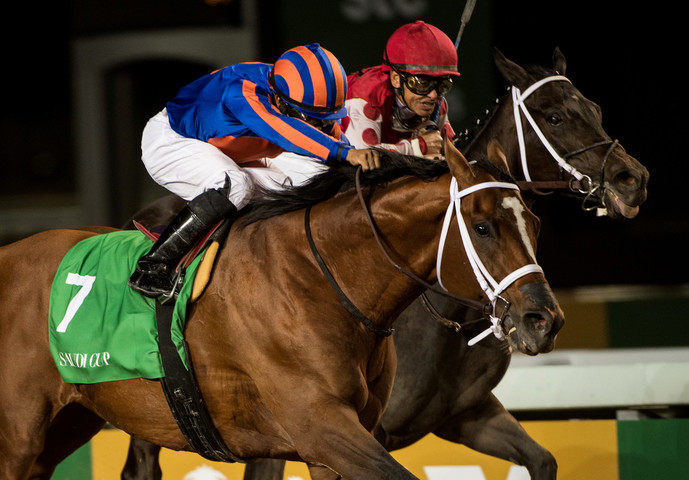 4 centers for Emirates horses during the race
Four Emirates horses also won third place during the concert races, where "Glorious Journey" came with the Al Jalila Racing logo under the supervision of Charlie Appleby and led by William Buick, third in the STC 1351 Turf Sprint race, for a distance of 1351 meters, which won its title "Dark Power" Bahraini Racing.
Godolphin's "Final Song" skill came under the supervision of Saeed bin Suroor and led by Harry Bentley in third place, the Saudi Samba Derby for the mile, the classic race of three-year horses, where he was crowned the Japanese foal title "Full Flat".
Rashid Al Nuaimi's horses shine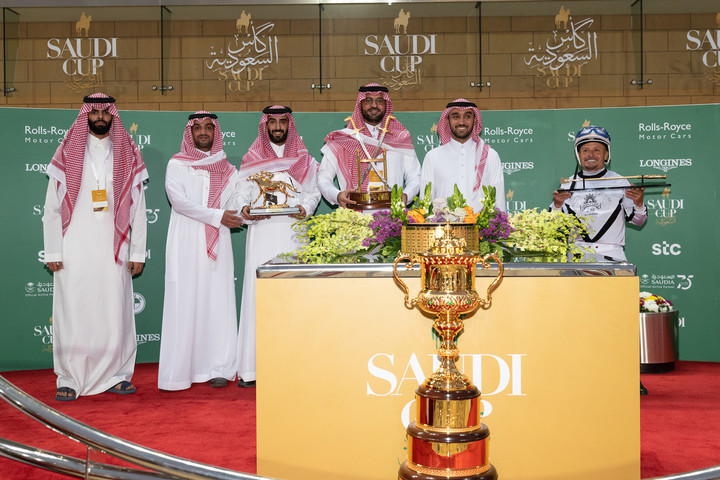 Sheikh Rashid bin Humaid Al Nuaimi, "For the Top" under the supervision of Salem bin Ghadeer bin Ghadeer and led by Michael Barzaluna, and "Gladier King" under the supervision of Satish Simar, also ranked third.
The first presented good returns and the race topped the last meters, during the first rounds of the ceremony for the Mohamed Youssef Naghi Car Cup, for a distance of 2100 meters, which was crowned by the representative of Bahrain "Port Lyons" under the supervision of Fawzi Nass and led by Adri de Freez.
As for "Gladiator King", he was satisfied with the third place also in the Saudi Airlines Cup Sprint, for a distance of 1200 meters on the sandy floor, who snatched the title "New York Central" owned by Prince Faisal bin Khaled bin Abdul Aziz.