The Dubai Open 2020 declared its two-time champion – UAE Polo team – lead by its patron Sheikha Maitha bint Mohammed bin Rashid Al Maktoum. The final day of the Standard Chartered Gold Cup 2020 was filled with polo action, live entertainment, grand prizes and fun for all the spectators.
The first match of the afternoon was between Abu Dhabi Polo and Habtoor Polo teams at the Bentley Cup. The game was neck and neck game as both teams played equally strong. Abu Dhabi had taken the lead in the first chukker and levelled out the score at the end of the second.  Mohammed Al Habtoor, the patron of the Habtoor Polo, stole the ball from Alfredo Cappella and took the lead for the team.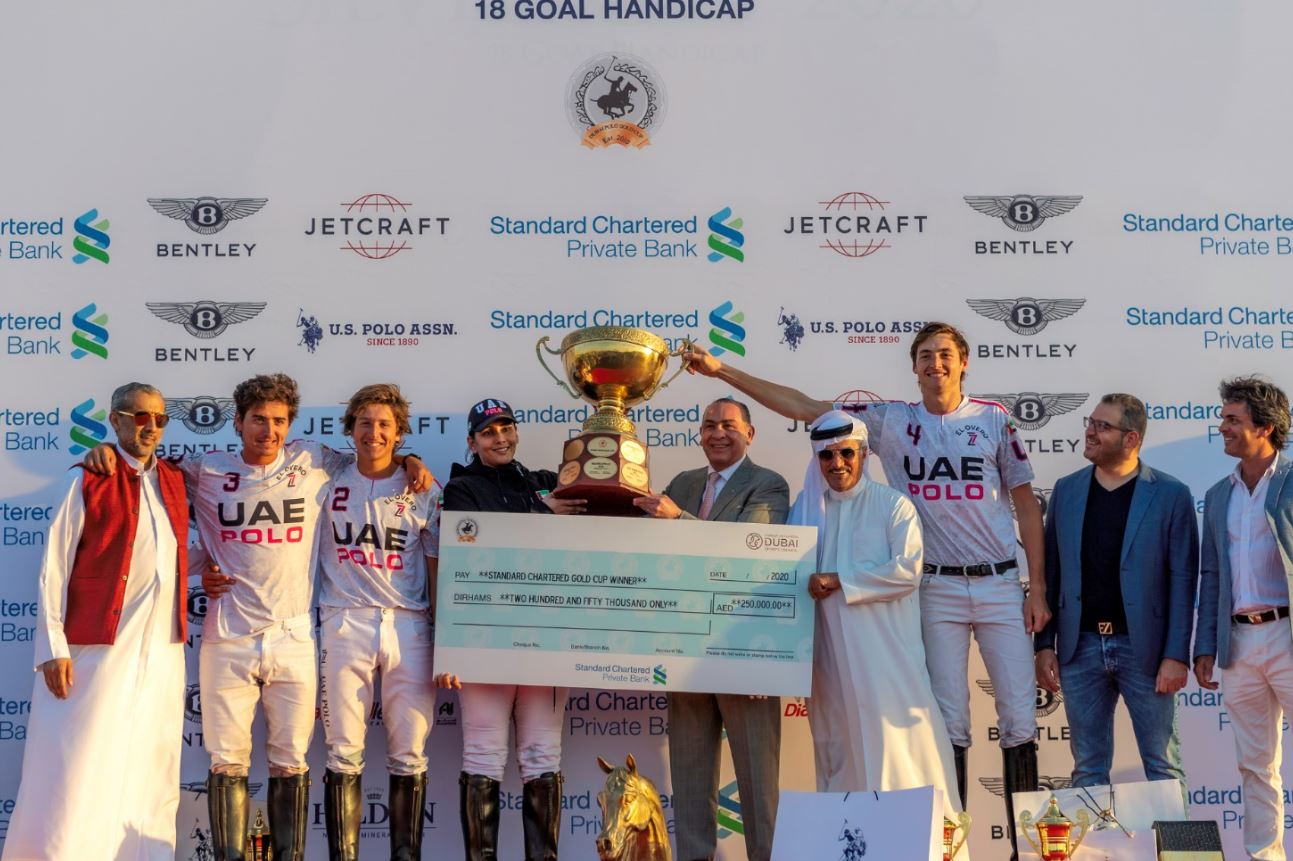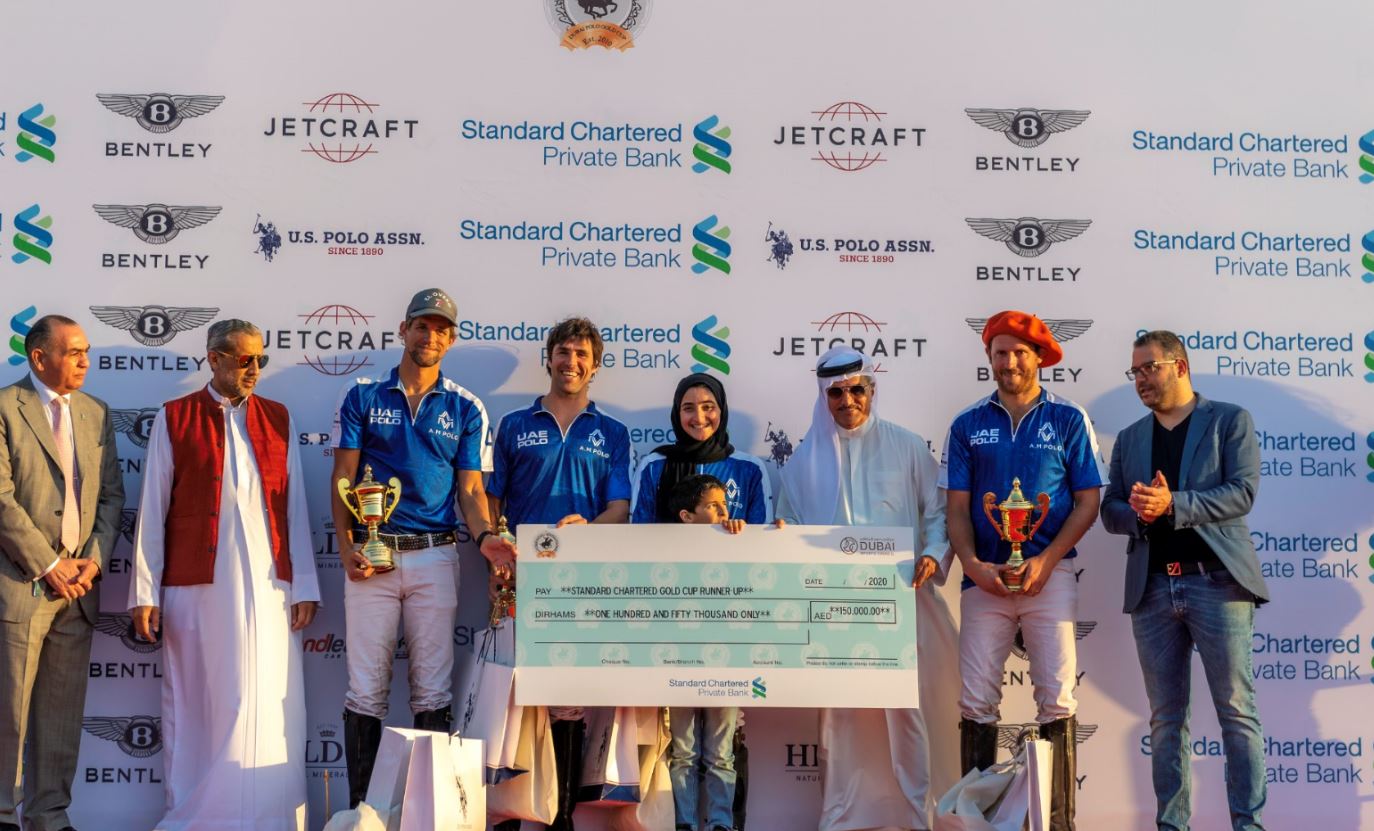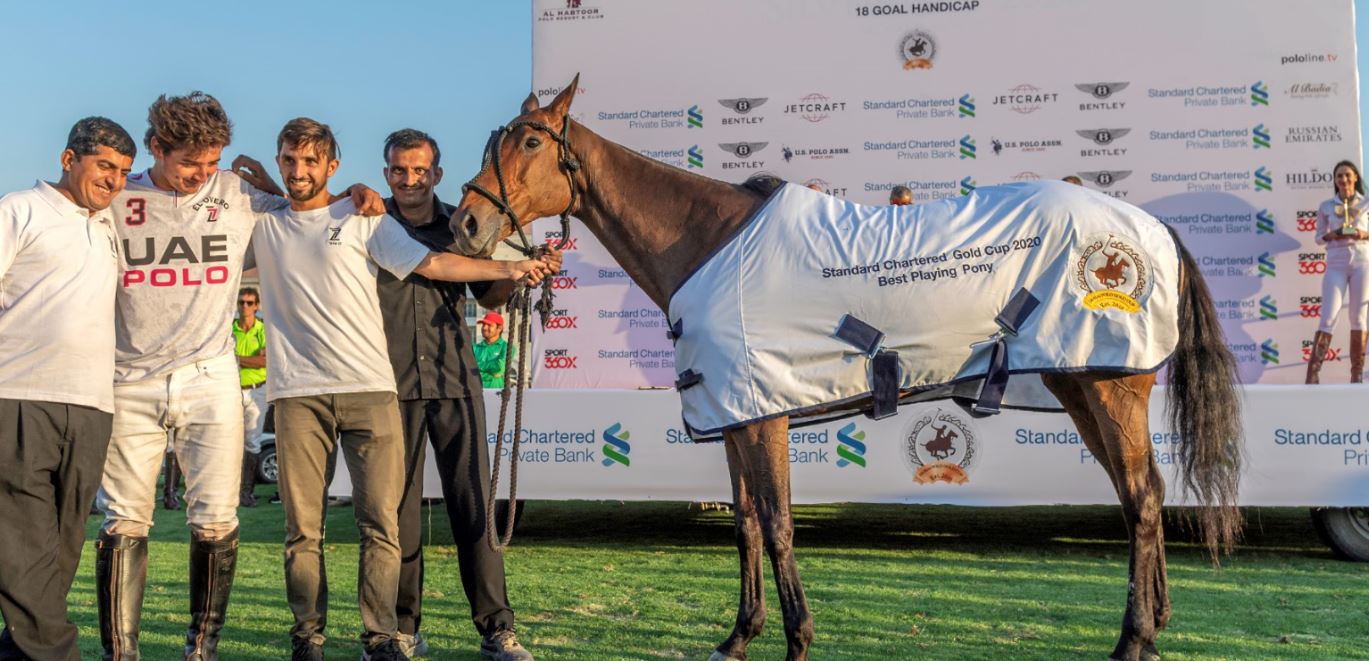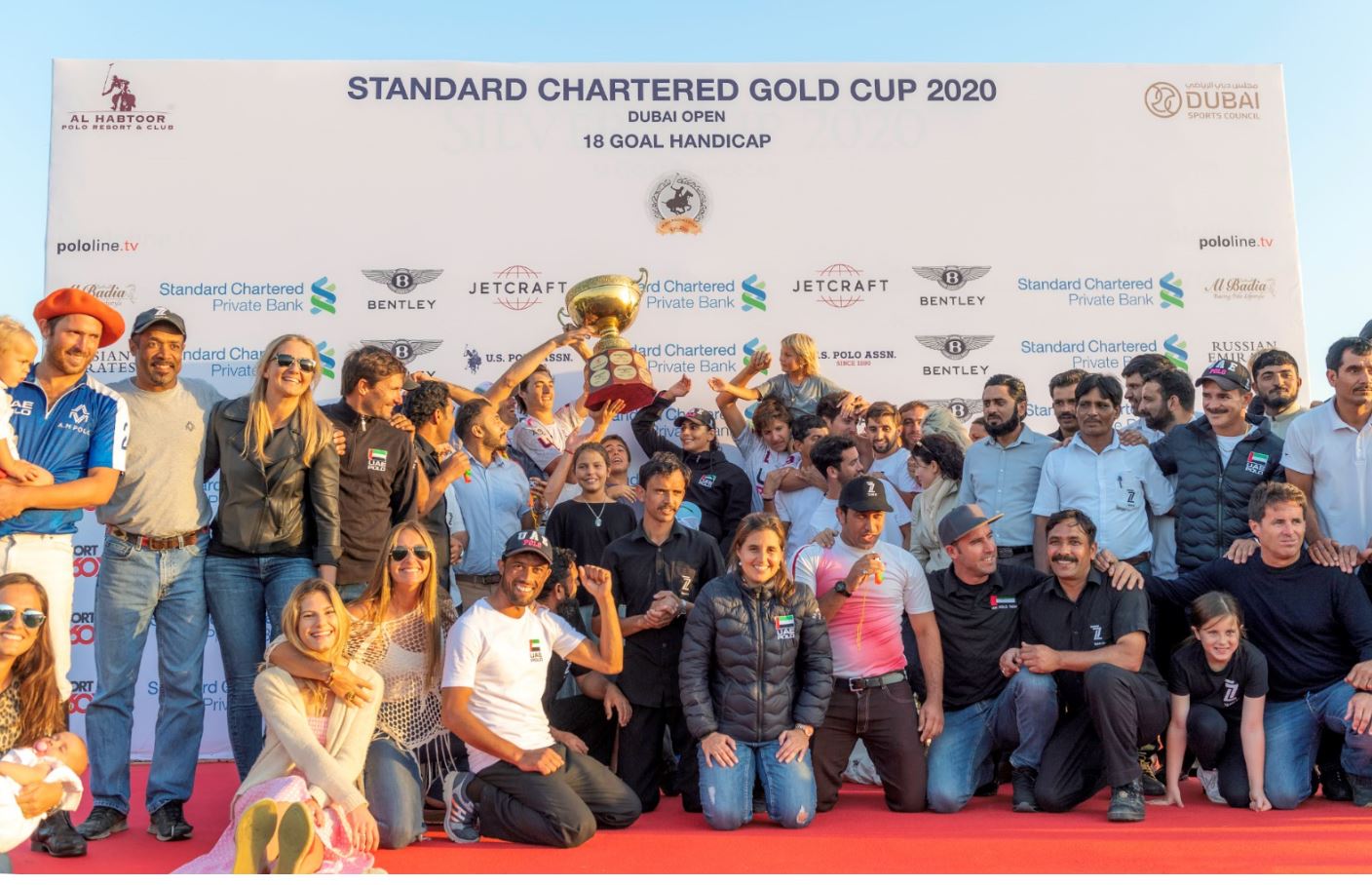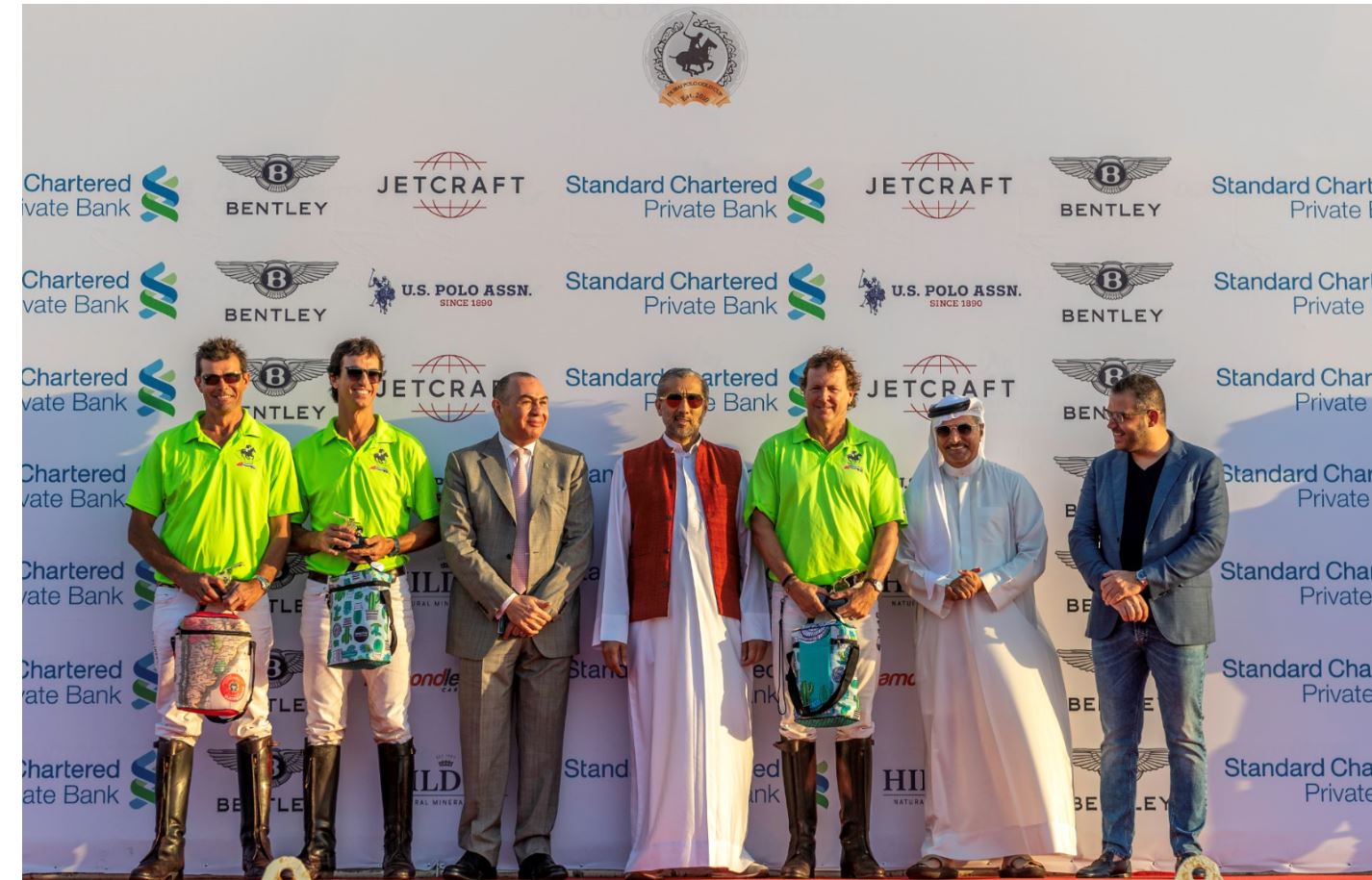 The succeeding minutes saw one goal after the other, and both teams were tied close to halftime until Martin Podesta closed the chukker with a lead for Habtoor Polo. The fourth chukker Facundo Sola created a three-goal advantage for Habtoor Polo. By mid of the final chukker, Martin Podesta scored the 11th goal for the team which Abu Dhabi Polo was not able to catch up on throughout the fifth chukker. The Bentley Cup ended with a final score of 11 – 7 in favour of Habtoor Polo.
Match Progression: 2 – 1 | 4 – 4 | 6 – 7 | 7 – 10 | 7 – 11
Top scorer: Facundo Sola, Habtoor Polo, 6 goals
The festivities for the guests included cheerleader and acrobatic shows, a fashion show by Walid Atallah, and the Dubai Police Marching Band performed the UAE National Anthem before the Standard Chartered Gold Cup final. Ali Hammad, Market Head, Private Banking, MENA threw the ball to open the game.
Match Progression: 1 – 2 | 3 – 4 | 5 – 5 | 8 – 6 | 10 – 8
Top Scorers: Tommy Beresford & Tomas Panelo, UAE Polo, goals
Match Replay
H.E. Saeed Hareb, Secretary General of Dubai Sports Channel; Rashid Al Habtoor, CEO & President of Al Habtoor Trading Enterprises; Joseph Tayyar, General Manager of Al Habtoor Motors Prestige Division and Ali Hammad, Market Head, Private Banking MENA of Standard Chartered Bank had awarded the teams, players, and umpires. A total of AED 500,000 was awarded by the Dubai Sports Council to the winners of the Bentley Cup and Standard Chartered Gold Cup 2020:
UAE Polo: Standard Chartered Gold Cup 2020 Winner
AM – UAE Polo: Runner Up
Habtoor Polo: Bentley Cup 2020 Winner
Abu Dhabi Polo: Runner-up
Jacinto Crotto is the Most Valuable Player and the Best Playing Playing Pony is Nobu, played by Tomas Panelo.