The West Palms Events LA May Premier (May 20-23) at Hansen Dam Horse Park has wrapped up! We had a fantastic week full of fun competition. We can't wait to invite you back to Hansen Dam Horse Park this week for the Memorial Day Classic (May 27-30) followed by the LA June Classic (June 2-6) at Los Angeles Equestrian Center! Prize lists, schedules, and results will be available at www.westpalmsevents.com. Scroll down to check out the winners of our featured classes.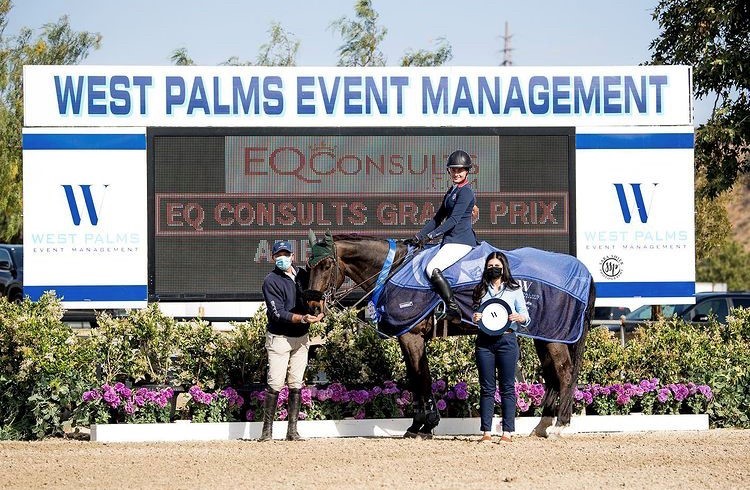 Congratulations to 18-year-old Amelie Bittar and Dublin B on their win in Saturday's EQ Consults Grand Prix at the West Palms LA May Premier! The pair took home the blue ribbon with a jump-off time of 38.081 seconds. Amelie was very pleased with her and Dublin B's performance. "My horse was really good and he takes care of me no matter what," Amelie said. "I just started competing with him earlier this year. He is really fast, so I knew I needed to take it easy to go clear." Amelie and Dublin B performed well all weekend, also finishing first in the $3,500 GGT Footing 1.30m Classic.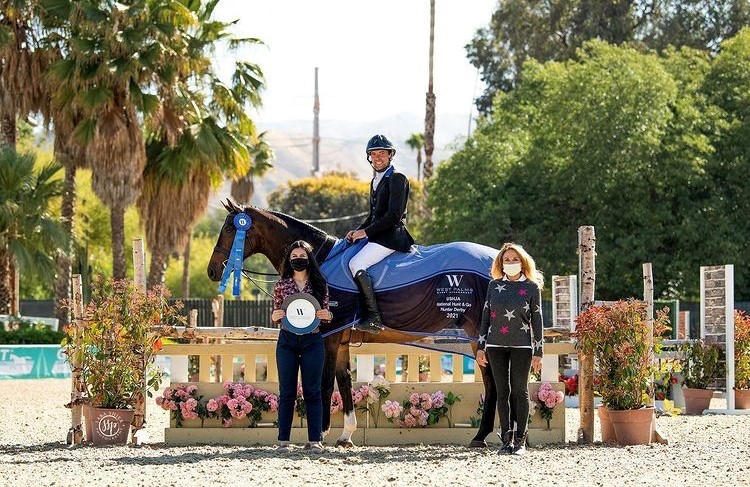 Amateur rider Alison Raich on Crystall II Z finished in second place and Amelie Bittar rounded out the top three aboard Lara Croft B.