RG Kalifa, a five-year-old brown female, achieved her first victory in the Prêmio UAE President Cup Series For Colts & Fillies IV held over 1,100m on dirt for males and females 3-years-old and older at the Cidade Jardim Hippodrome, Jockey Club de São Paulo.
After a well-balanced start, RG Kalifa, very well ridden by Michael Silva, takes the lead while Passionaddo Rach (Atentaddo VE x Passion Rach by Vaillant Rach) driven by Ruberlei Viana and the debutant Rubicon Rach (Bismarck Rach x Rhondda Rach by Gothos Rach) under Valdir Souza's saddle fight for second place.
In the last 300 meters, the experienced Vivina Rach (Bismarck Rach x Vaneska Rach by Mister Eros HX) ridden by Jeffecleone Bispo attacks from the outside, overtakes her half-brother Rubicon Rach and fights for second place with Passionaddo Rach.
With less than 50 meters to go, Vivina Rach overtakes Passionaddo Rach again on the outside and in a sensational start she tries to catch RG Kalifa who wins the race with 1 ½ length and a time of 1:17:995. The animal is owned and bred by Claudio Roberto Guimarães Ribas and trained by Estanislau Petrochinski.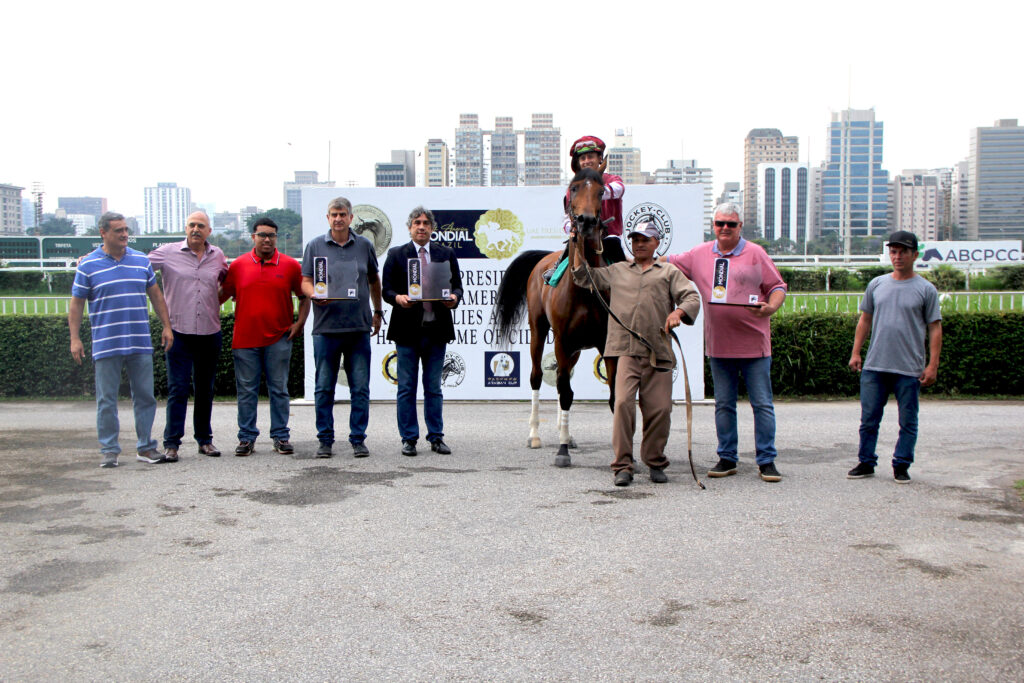 Jockey Michael Silva declared after the race: "After we all started together I felt RG Kalifa's mood and separated myself from the group on the outside, we took the lead and I managed the race for our first victory."
"RG Kalifa is the most experienced animal in the race and with Michael's impeccable driving we achieved our first victory in this important race. She is a mare for longer distances and now we need to continue training for more victories", said trainer Estanislau Petrochinski.
Almir José Ribeiro, Racing Director of the Arabian Horse Breeders Brazilian Association (ABCCA) commented after the race: "Once again we had an excellent race in Cidade Jardim with our best Arabian horses that shone and enchanted everyone who watched. It was a fantastic display from RG Kalifa to win a very well contested race."