There will be seven meetings at Meydan until the end of December, before the Dubai World Cup Carnival gets underway on January 6th. Welcoming the best horses, trainers and jockeys from all over the world, the Carnival runs up until Super Saturday on March 4th, which is the official 'dress rehearsal' for the Dubai World Cup meeting, which takes place on Saturday, 25th March.
Commenting on the ticket release, Major General Dr. Mohammed Essa Al Adhab, Board Member and General Manager of Dubai Racing Club, said: "Meydan Racecourse remains one of the most iconic sporting venues in the world and we are excited about welcoming everyone back for the 2022-23 race season. Over these 5 months there are plenty opportunities for all spectators to experience horseracing and 'Make Memorable Moments' during Racing at Meydan, the Dubai World Cup Carnival in January and the world's most spectacular race the Dubai World Cup in March."
Racegoers can now buy tickets for the opening night of the 2022-23 season at Meydan Racecourse, sponsored by Emirates Airline on Friday November 4th. A variety of dining packages are available, as well as competitively priced admission areas. For those wishing for an elevated outdoor view of the action with access to food and beverages, The Premium is priced at AED 50 per person. Children aged between 0-12 are free.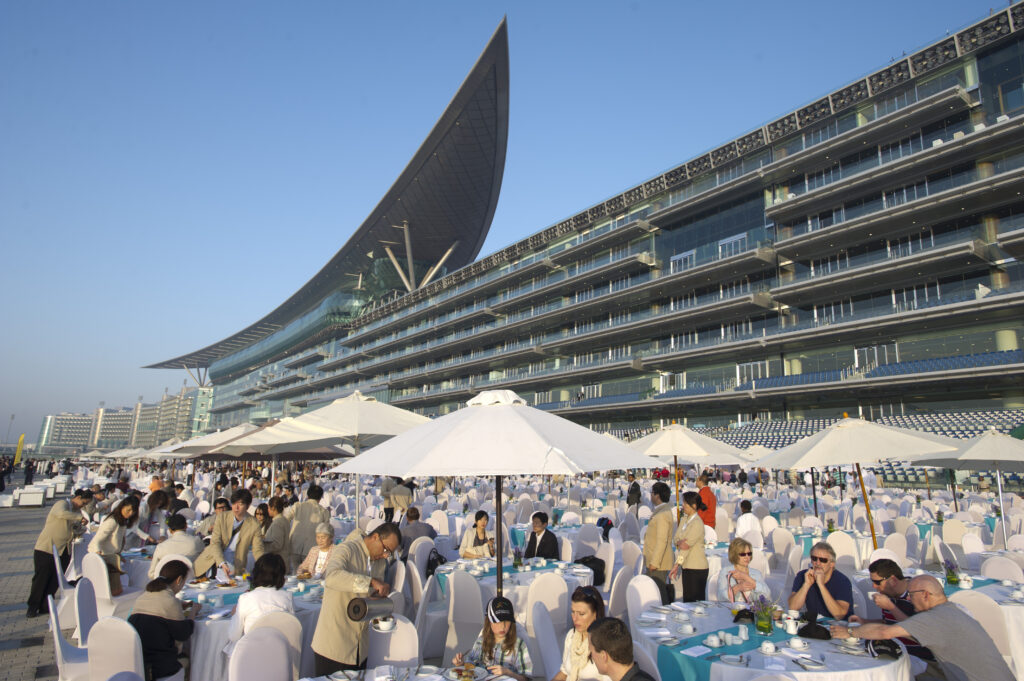 There is an enhanced membership programme for the 2022-23 season, which includes the new Diamond package. Starting from AED 3,895 per person, Diamond Members will enjoy access to 21 meetings (excluding Dubai World Cup) from our ground floor restaurant with soft drinks and finger food. Additional benefits include 20% discount off DRC tickets, plus 30% off food, beverages and room rates at The Meydan Hotel as well as unique rates at The Track, Meydan Golf. For those wishing to enjoy racing without the additional perks, DRC Season Membership is priced at AED 630 per person.
Several dining options include the Dubai Lounge, from AED 495 per person, the premium international buffet Paddock View, from AED 365 with special pricing for children and the popular Parade Ring Restaurant from AED 265 per person with a special offer for ladies. Private Suites, offer an exclusive view of the action and terrace seating, starting at AED 395 per person with a kid's menu and special pricing for children.