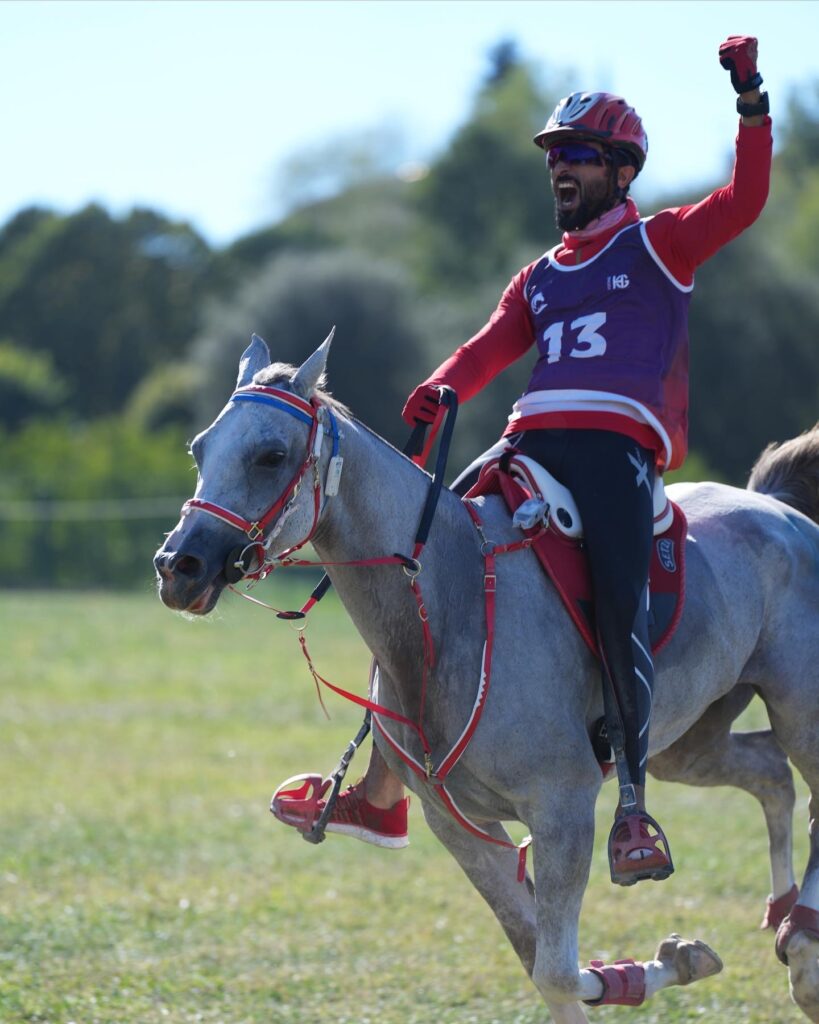 Nasser bin Hamad guides Bahrain to the championship title in Spain His Highness Sheikh Nasser bin Hamad Al Khalifa, representative of His Majesty the King of Bahrain for Humanitarian Works and Youth Affairs, crowned the title of the World Endurance Championship for small horses for a distance of 120 km, which was held on Sunday, October 2, 2022 in the Vic region of Catalonia in Spain, with the participation of 42 riders representing 20 countries from different continents of the world. Among them, 6 Arab countries are the UAE, Saudi Arabia, Bahrain, Qatar, Kuwait and Syria.
Luck is with the Emirates Knights
Bad luck needed the Emirates riders during the race, as the first candidate and holder of the World Endurance Championship title for adults, Salem Hamad Malhouf Al Ketbi, left the second stage because his horse did not pass the veterinary examination due to lameness, which also caused the exit of Rashid Saeed Al Ketbi in the third stage, and also the jockey Butti Saif Al Nuaimi in the fourth As for the veteran Saif Ahmed Al Mazrouei, he went out in the second stage for medical reasons (metabolism), while Sheikh Abdullah bin Faisal Al Qasimi pulled his horses to preserve his health.