PRESENTED BY NISSAN CEMENTS ITS STATUS AS WORLD-CLASS INTERNATIONAL SPORTING EVENT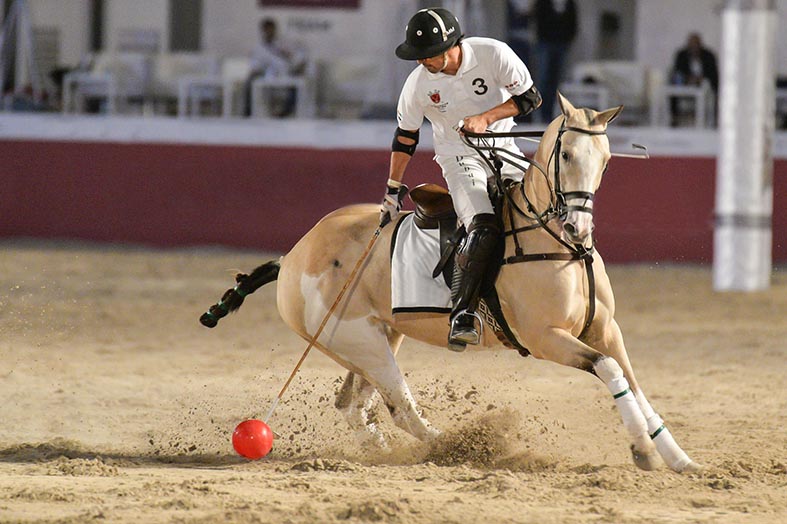 Having debuted to widespread acclaim in 2004, the Beach Polo Cup Dubai 2017 presented by Nissan returns to Dubai this weekend with a brand-new formula of polo under the stars that promises the most action-packed, fun-filled event to date.
Born on the sands of Dubai, the Beach Polo Cup Dubai will be held for the third consecutive year under the patronage of His Highness Sheikh Hamdan bin Mohammed bin Rashid Al Maktoum, Crown Prince of Dubai, and Chairman, Dubai Sports Council.
The Dubai Sports Council is a long-term partner of the event and His Excellency Saeed Hareb, Secretary General of Dubai Sports Council said, "Polo is popular as the sport of kings and it has been around for more than 2,500 years, but we can proudly claim that the beach version of this regal sport was born here on the sands of Dubai. Held here since 2004, the Beach Polo Cup Dubai has grown in stature and popularity over the years, taking the sport to a larger audience. Our best wishes to mamemo and we at Dubai Sports Council are happy to be supporting them as they try change perceptions about traditional polo."
"As the last big event on Dubai's annual sporting calendar, the Beach Polo Cup Dubai 2017 presented by Nissan creates a city-wide buzz," explained Gabriela Katiela. "We've strived to deliver an event that caters to everyone – from seasoned polo enthusiasts to the everyday patron looking to see our gladiators battle it out with mallet and ball. The entertainment and world-class polo will ensure crowds stay hooked all night long."
Following in the footsteps of previous editions, this year's Beach Polo Cup Dubai 2017 presented by Nissan – which takes place this Thursday 14 and Friday 15 December – continues to evolve year after year, added Sam Katiela, Managing & Creative Director of mamemo, and Founder of the Beach Polo Cup Dubai.
For the very first time, the Beach Polo Cup Dubai has limited tickets available in the VIP Majlis Zone at AED700 per person, including event entry and high table seating with food buffets and selected beverages. This year's event will also have greater capacity for spectators, with tickets in the ever-popular Shams Zone at AED60 per head, including entry to the event and free seating with F&B cash bars available. Live DJs will keep crowds entertained into the early hours, as guests continue the party long after the last chukka has wrapped up. Tickets are available at www.platinumlist.net