It was a pink day at the Al Habtoor Polo Resort and Club, as the first edition of the U.S. Polo Assn Ladies Charity Cup 2019 in association with Pink Caravan declared Hesketh Polo Team as its champion after winning against AM Polo and DPEC Saman.
This special polo event was held to promote and support the breast cancer awareness initiative by gathering the strength of women in sports. Three teams participated in round-robin games between the following teams:
Hesketh Polo: Kim Roche (-1), Lauren Dickson (-1), Pearl Venot (0), Tomas Palacios (3)
AM Polo: Sheikha Alya Al Maktoum (-1), Petra Spanko (-1), Sandra Schneider (0), Alejandro Gowland (3)
DPEC Saman: Lee Slimming (-1), Lise Bernard (-1), Alyazi Al Muhairi (-1), Maxi Malacalza (3)
The first match resulted in a 2 goal win in favour of Hesketh Polo against AM Polo team. The next game saw Hestketh Polo beat DPEC Saman with 4 goals to 1. The last match for the second and third place had AM Polo defeat DPEC Saman with 4 goals.
The afternoon was filled with free activities such as beauty treatments, clinical breast examinations, and pink pony rides for kids. Two Best Dressed Females were given prizes from Biologique Recherche, La Perle, Al Habtoor Polo Resort hotel, Kitmate and Essentially Juices. Run-N-Hunt prizes for two pink coins and a pink ribbon amounted to AED 7,500 in gift items.
A portion of the proceeds raised will be donated to benefit Pink Caravan under the non-profit organization Friends of Cancer Patients.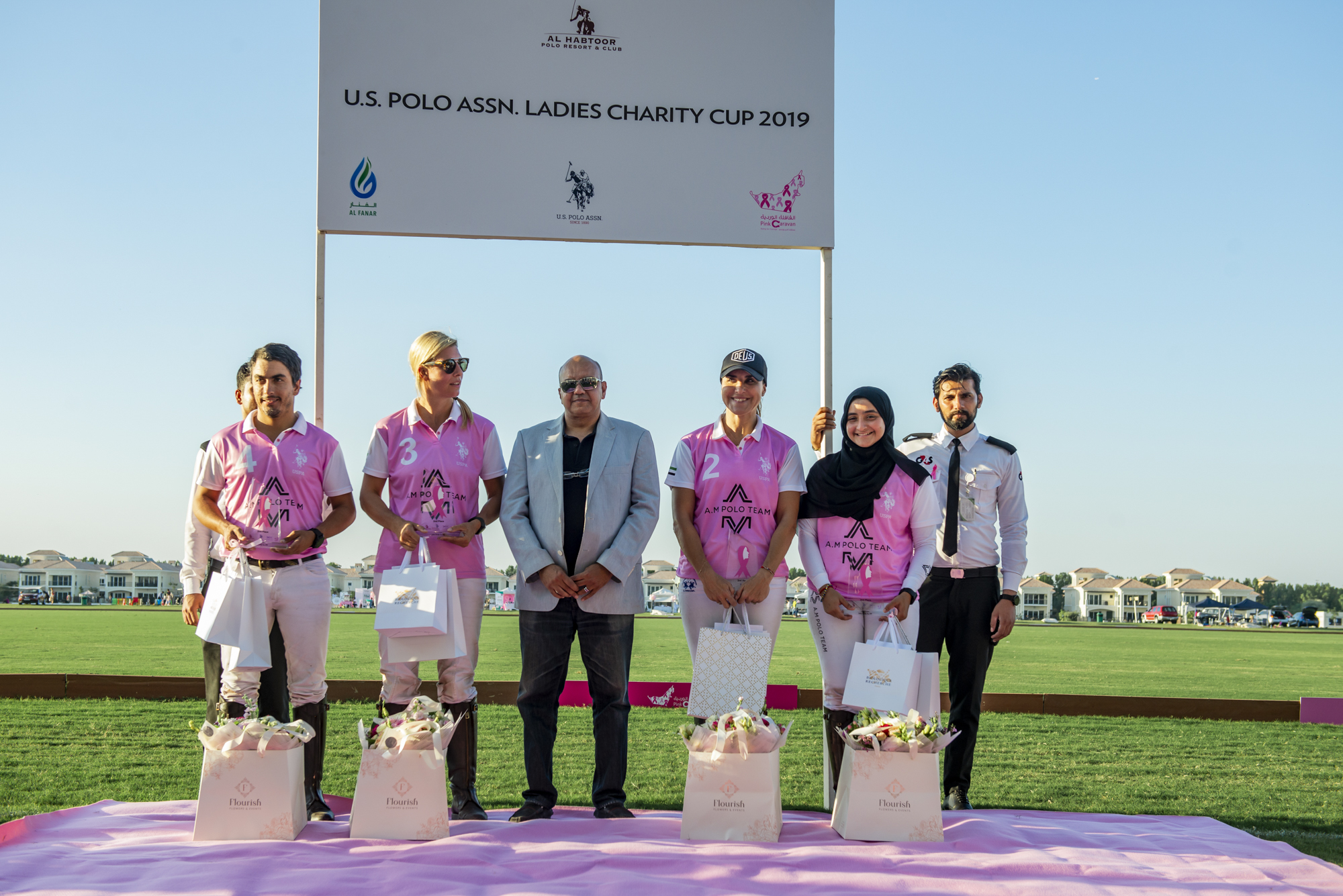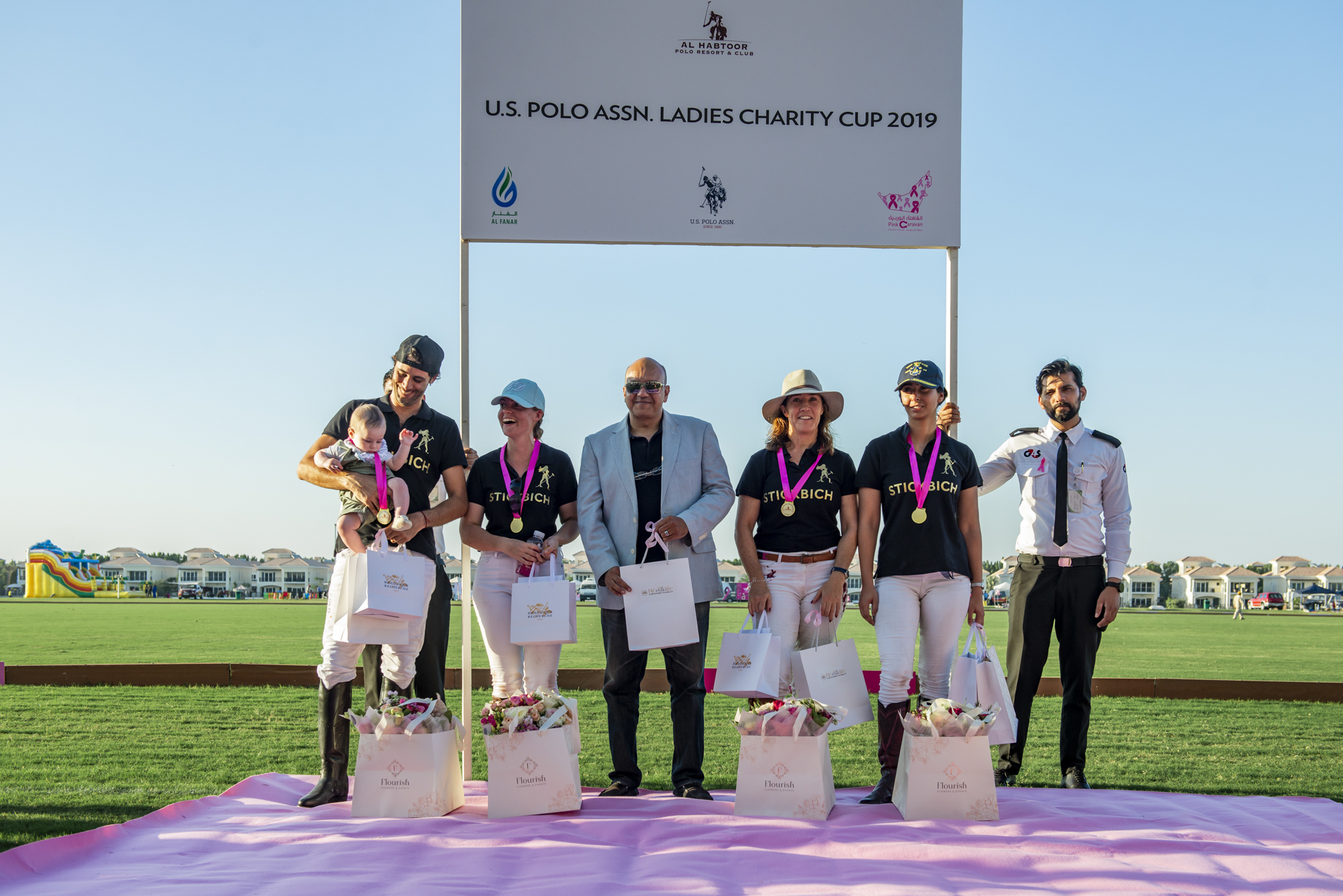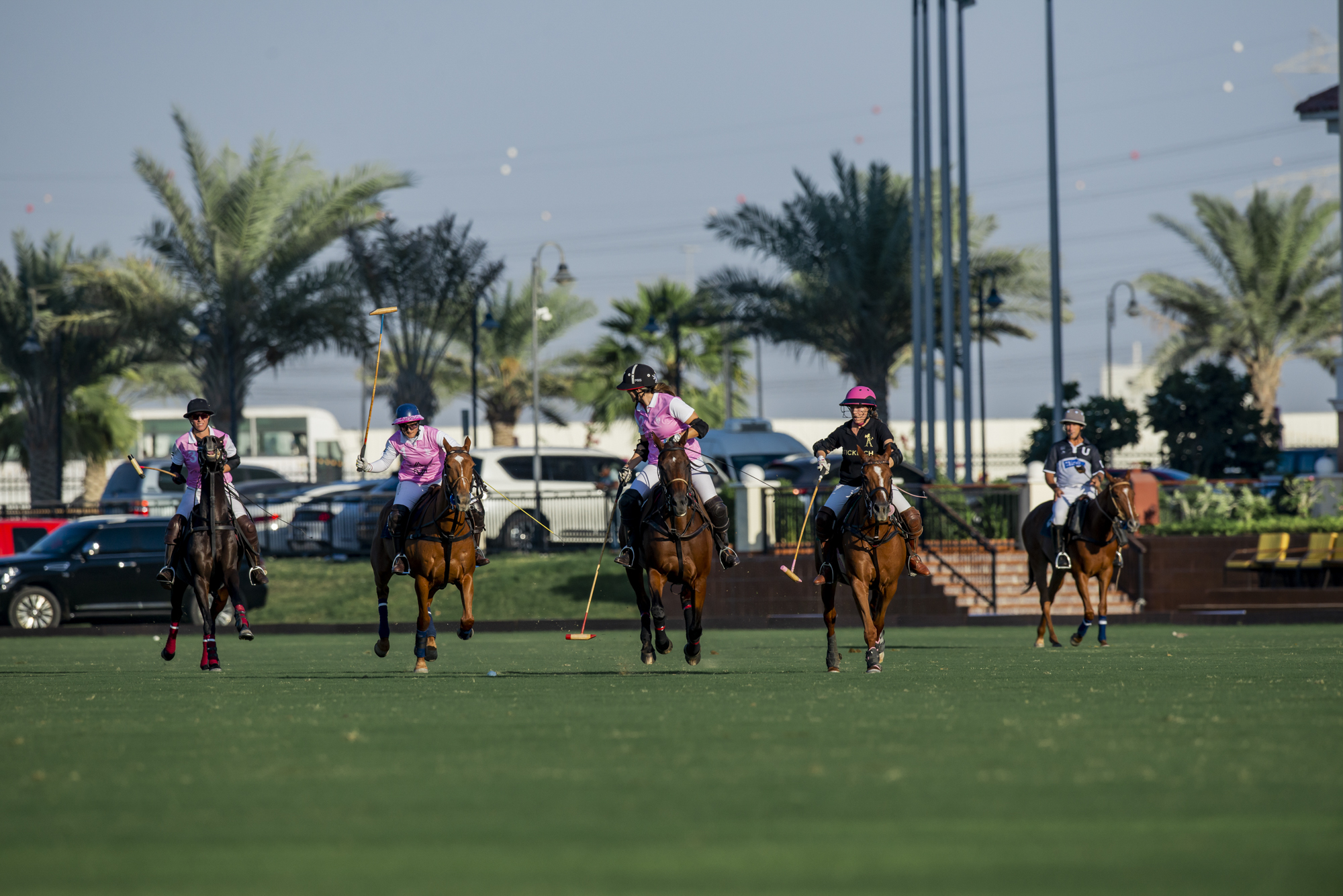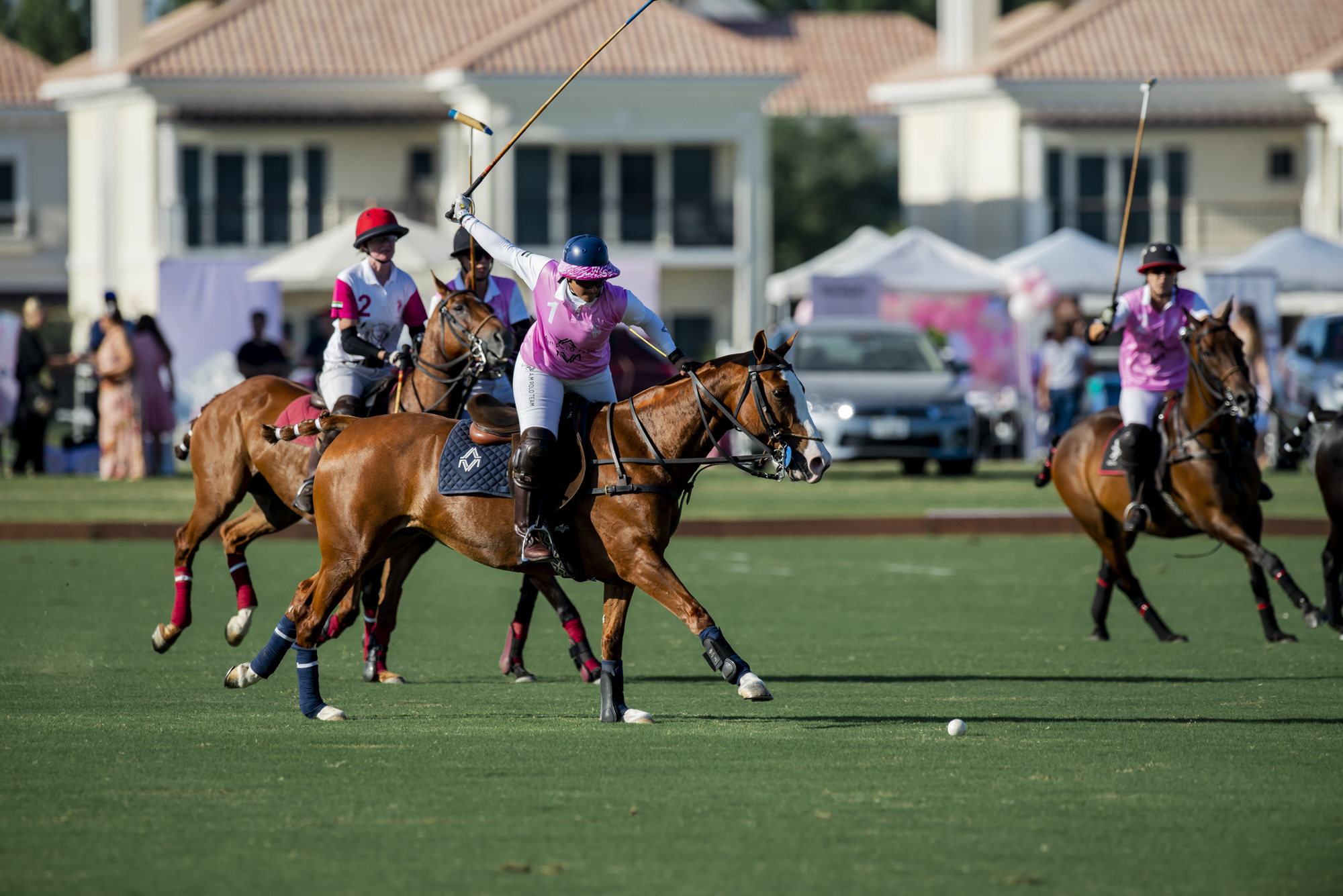 Sponsors:
U.S. Polo Assn.
U.S. Polo Assn. is the official brand of the United States Polo Association (USPA), the nonprofit governing body for the sport of polo in the United States founded in 1890, making it one of the oldest sports governing bodies. With a global footprint of $1.7B and worldwide distribution through 1,100 U.S. Polo Assn. retail stores, department stores, independent retailers and e-commerce, U.S. Polo Assn. offers apparel for men, women and children, as well as accessories, footwear, travel and home goods in 180 countries worldwide.
Al Fanar Gas Services Group
AL FANAR is one of the UAE's leading gas and oil company. Our sophisticated distribution systems provide liquefied petroleum gas (LPG) and natural gas (NG) to thousands of homes, businesses and a lot of the UAE's most iconic projects.
Dusoul – A Brand by Dhamani
Launched by the illustrious Dhamani Group, Dusoul is a passionately crafted jewelry label from a city revered for its inimitable fervor, stands out with its innovative personality immersed with the awe-inspiring spirit of Dubai.
Biologique Recherche
The Biologique Recherche Methodology has a reputation for astounding effectiveness based on a clinical approach to beauty care using intentionally pure, concentrated, raw ingredients, as well as innovative and meticulous protocols and procedures.
Charity Partner:
Pink Caravan
Pink Caravan, a Pan UAE breast cancer initiative that falls under Friends of Cancer Patients' umbrella "Kashf" for early detection of cancer. Launched in 2011 under the patronage of His Highness Sheikh Dr Sultan bin Mohammed Al Qasimi, Pink Caravan has garnered widespread recognition locally, regionally, and internationally, and therefore, has appointed ambassadors from different walks of life to promote and advocate its mission.
About the Al Habtoor Polo Resort & Club
The Al Habtoor Polo Resort & Club is a state-of-the-art polo and equestrian community devoted to equine sports and is the home ground for the Dubai Polo Gold Cup Series. Check out the Polo and Riding School 2019 – 2020 calendars for upcoming international-standard tournaments, competition and events.