Dubai Duty Free officially welcomed the 'Year of the Rat' with an exclusive Chinese-themed celebration in Terminal 3 – Concourse B and Concourse C (Control Tower) of Dubai International Airport. The celebration was well attended by Dubai Duty Free management and staff headed by the Executive Vice Chairman & CEO, Colm McLoughlin and Ramesh Cidambi, COO along with invited guests from the Chinese Consulate in Dubai including Consul General Mr. Li Xuhang and Vice Consul General Mr. Sun Xudong, as well as some invited Chinese media.
To commence the celebration, a 5-minute performance of the Chinese song "Me and My Motherland China" was performed by the Chinese Philharmonic Youth Orchestra who welcomed the officials, guests and passengers. Following the special number, the Consul General Mr. Li Xuhang was invited to join the draw for the Dubai Duty Free Millennium Millionaire and Finest Surprise promotions. Mr. Mohammed A.K., a 51-year-old Indian national based in Abu Dhabi won US$1 million in Millennium Millionaire Series 321 with ticket number 3644. Mr. A.K., a resident of the UAE for more than 20 years, works as a technical manager for a construction firm.
A long time participant in the Dubai Duty Free Millennium Millionaire since Series 32, Mr. A.K. bought five tickets including one online for this series and was delighted that he finally won the million. "Dubai Duty Free is doing a great job in making every month a minimum of two millionaires. What an amazing promotion! Thank you to the whole team of Dubai Duty Free", he said. The second new dollar millionaire is Mr. Mohammad Darweesh, a Jordanian national from Amman. Mr. Darweesh who bought his lucky ticket number 1066 in Series 322 was not available for comment and his surprise still awaits him. Following the Millennium Millionaire draw, three luxury vehicle winners were also unveiled in the Dubai Duty Free Finest Surprise draw.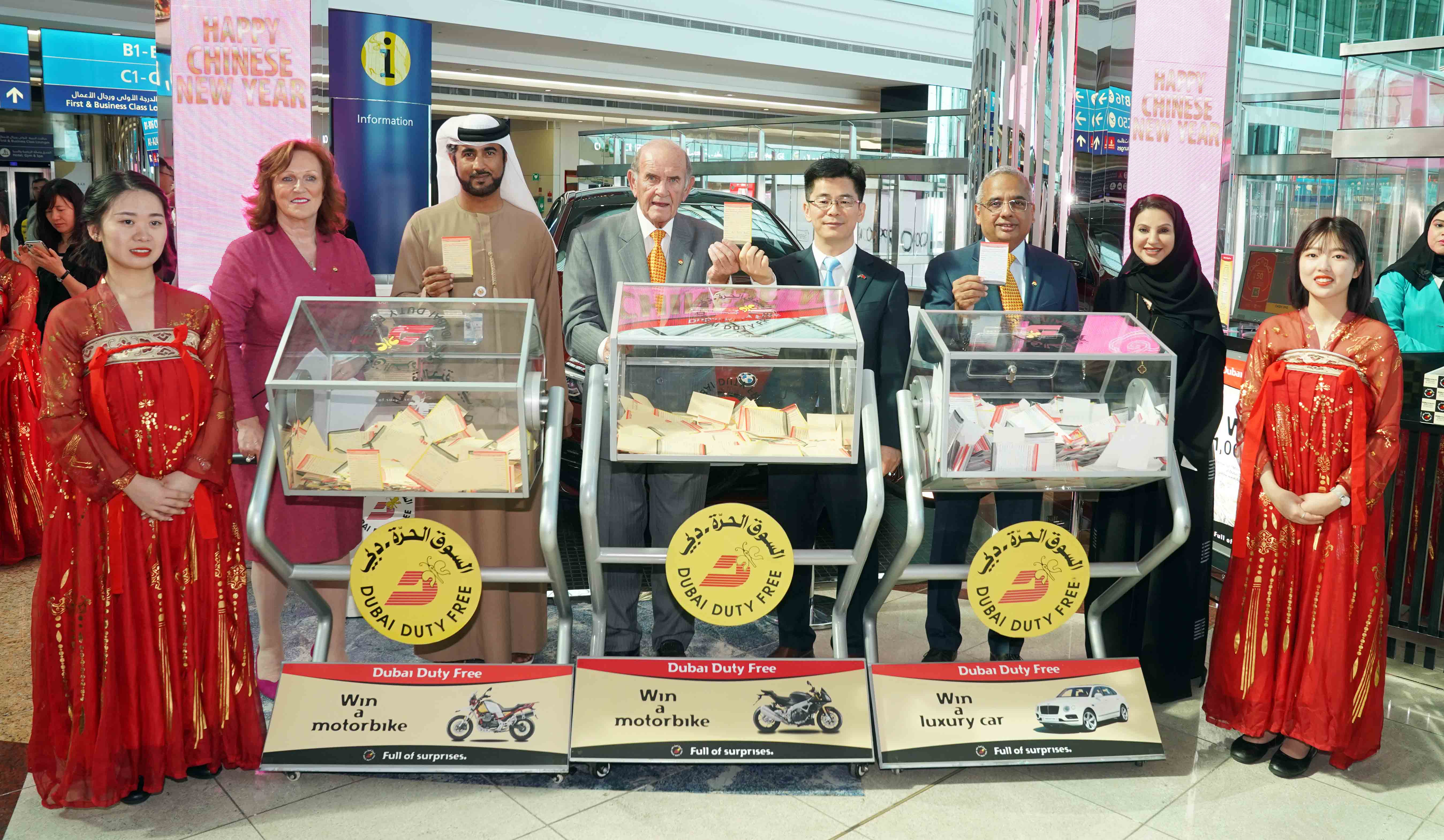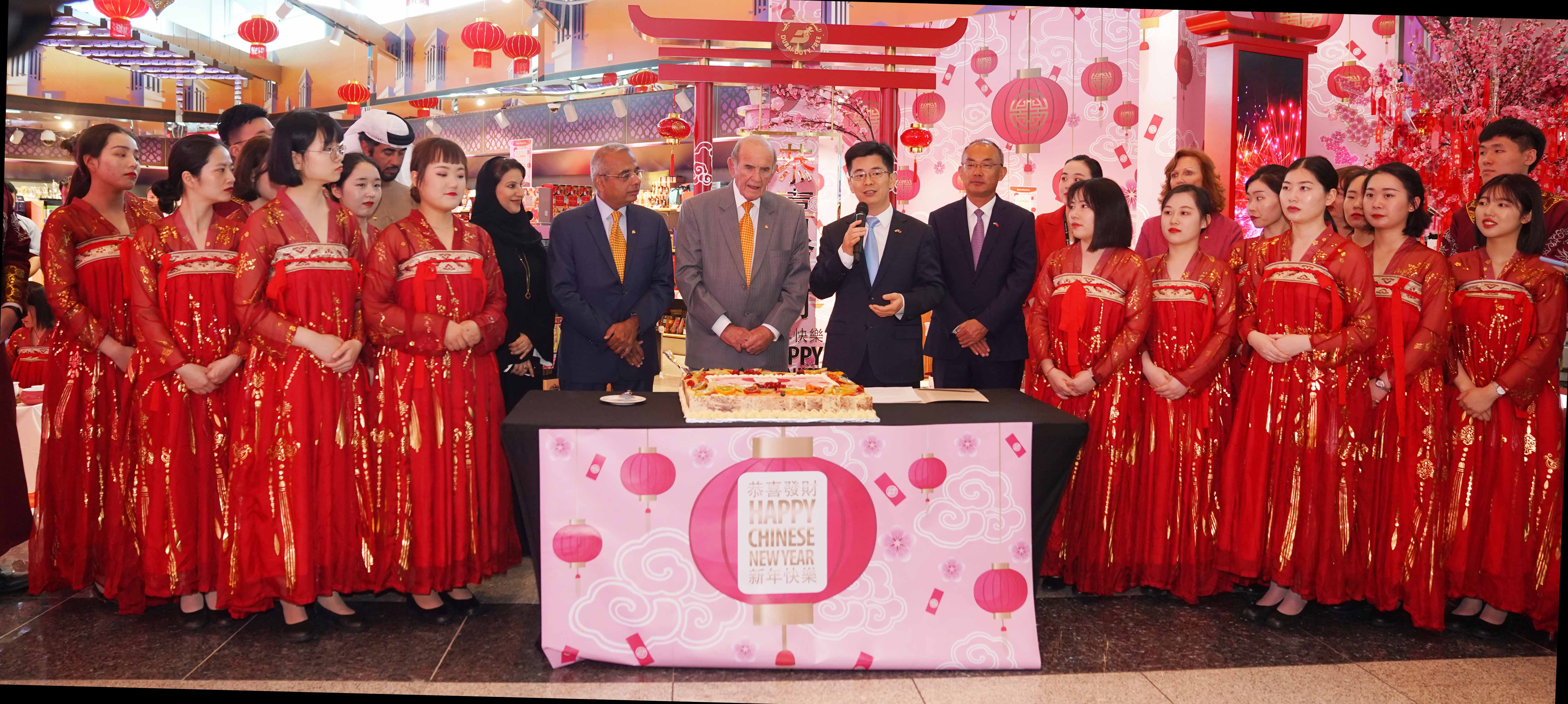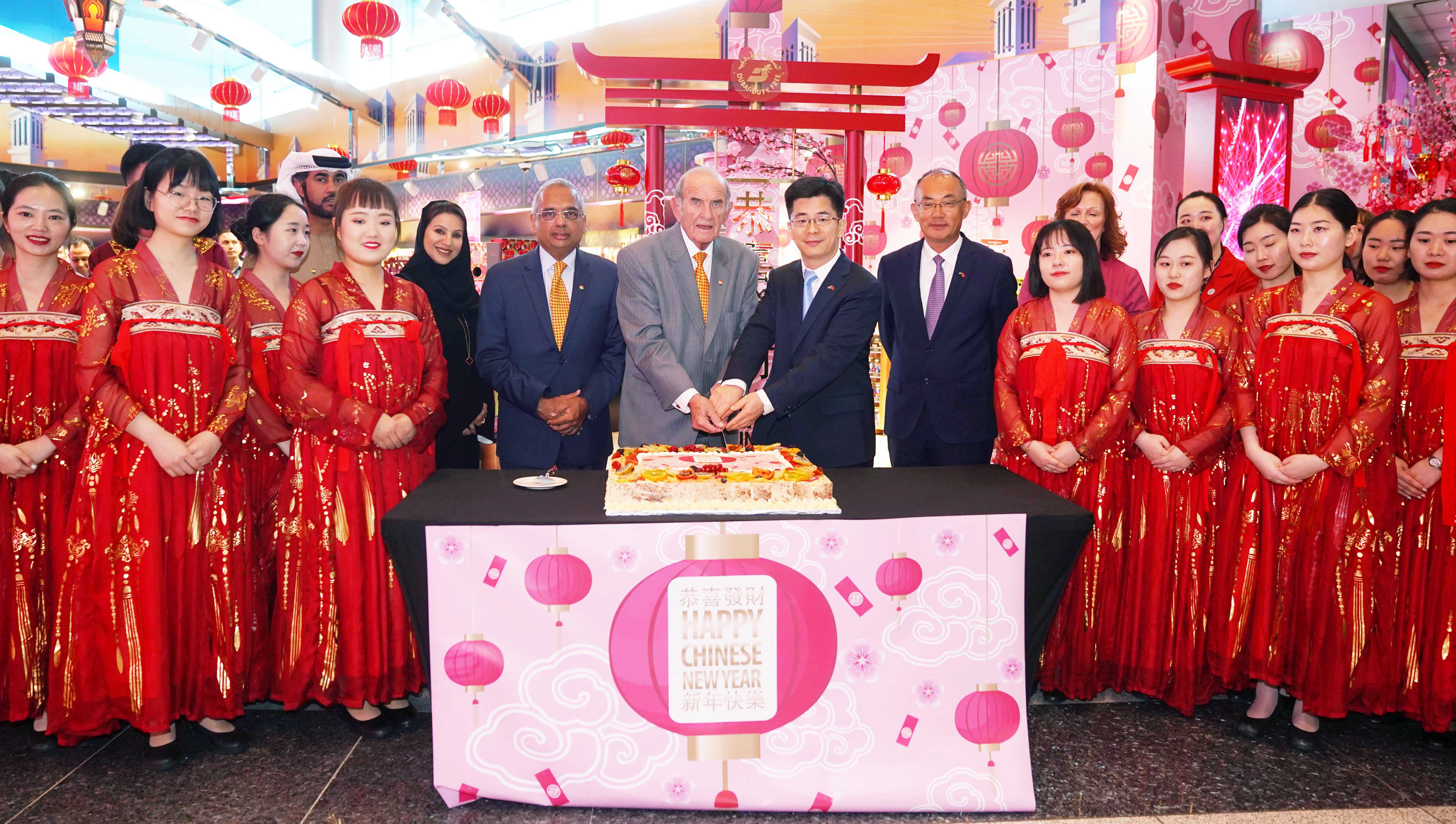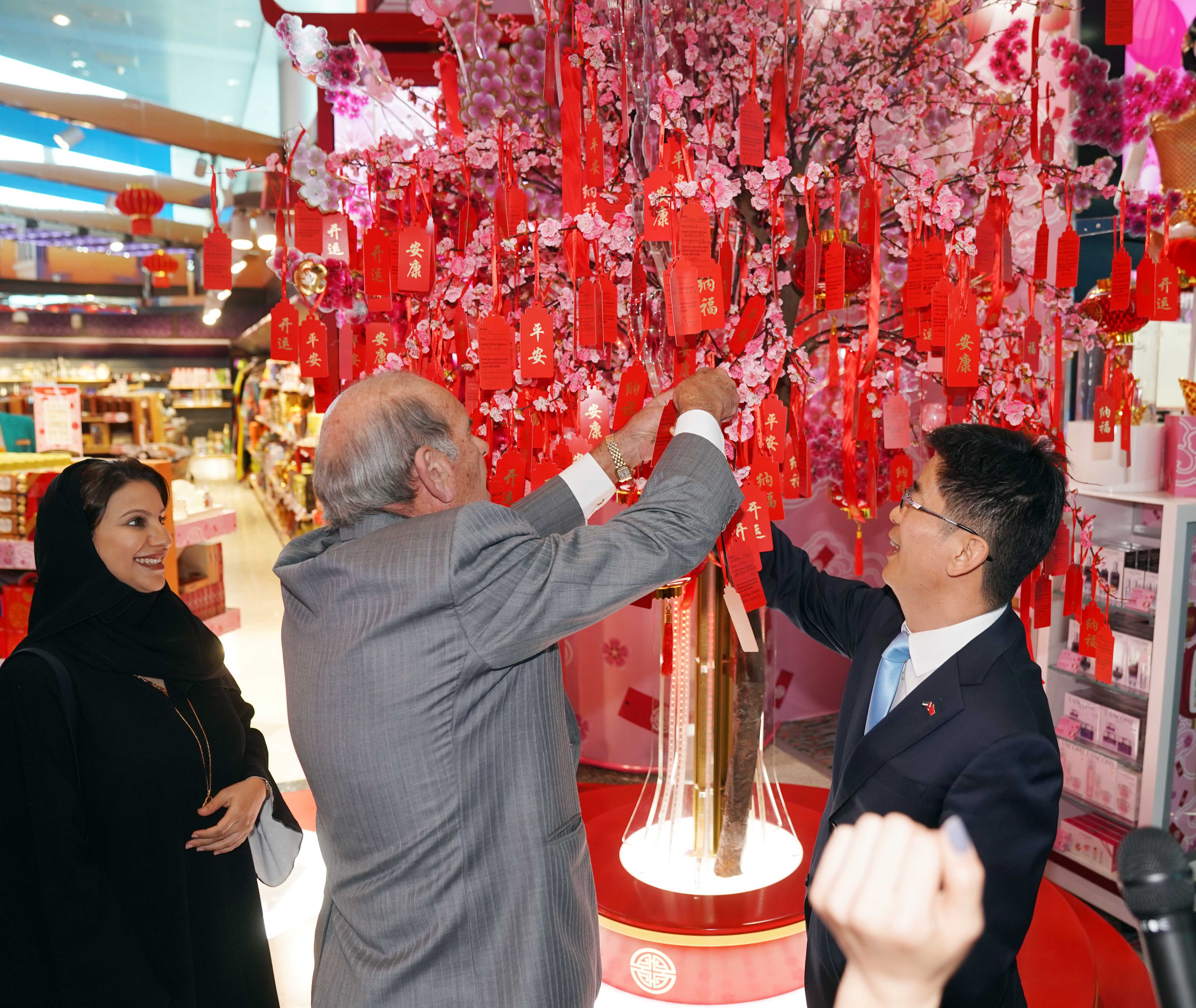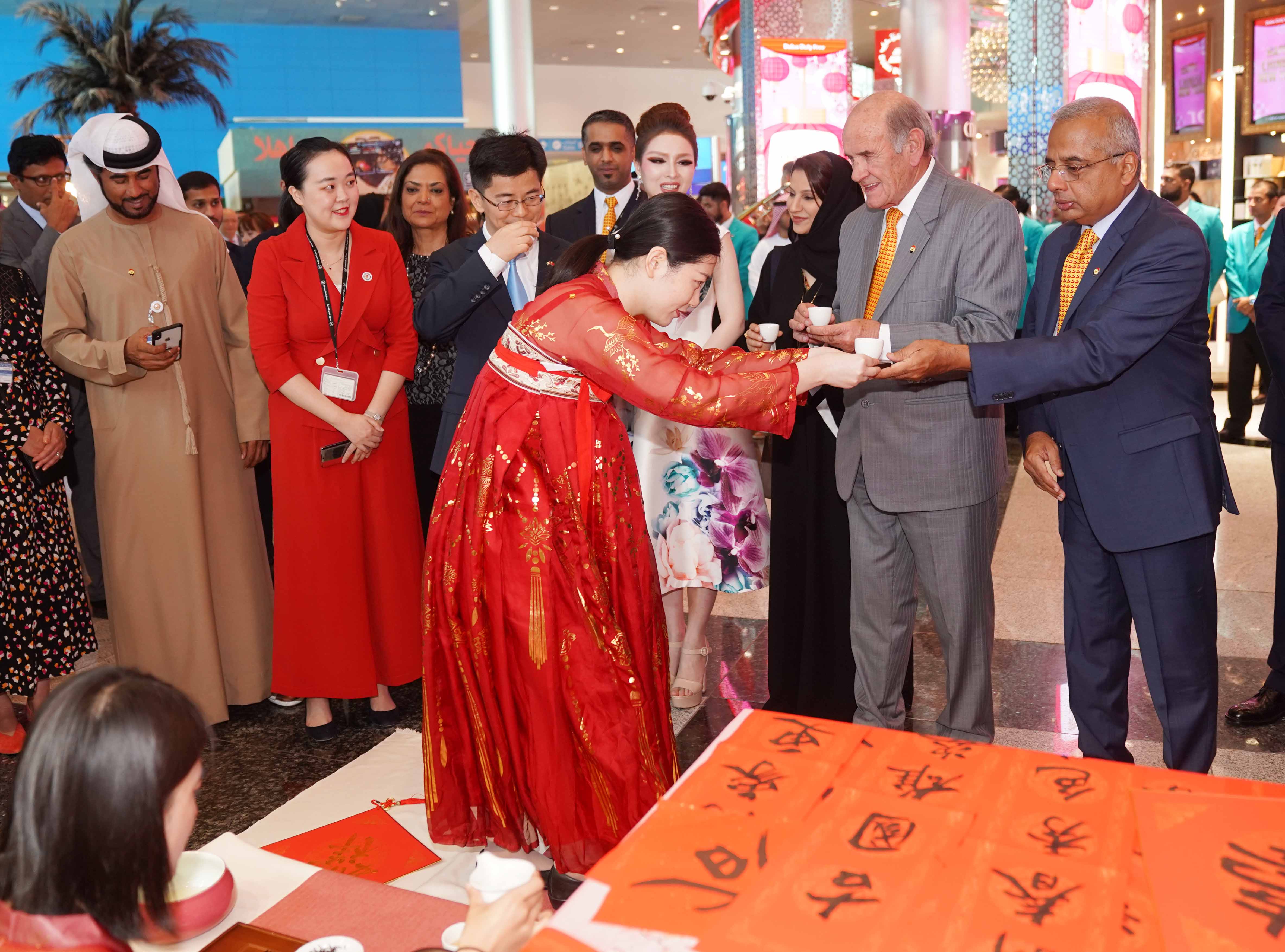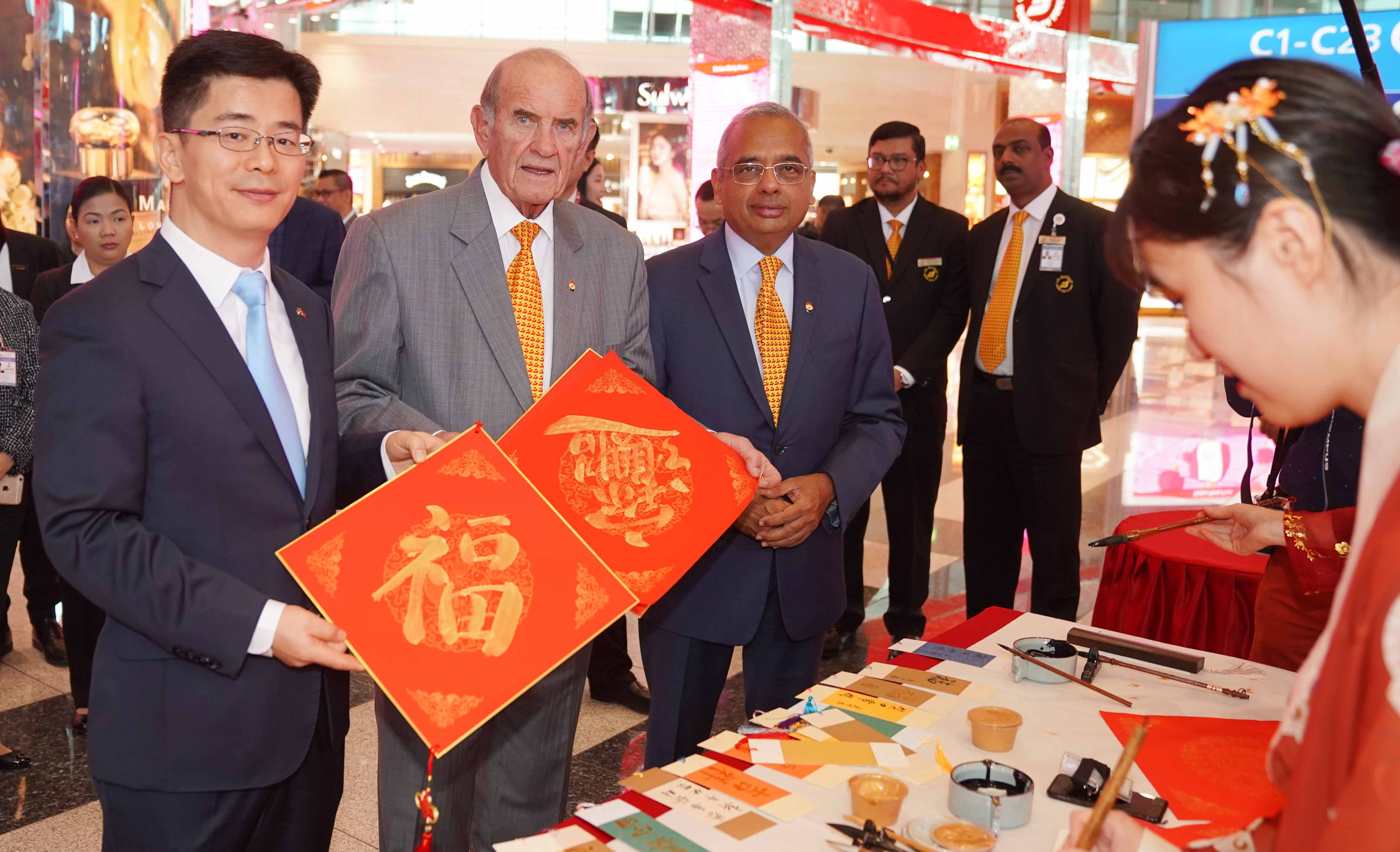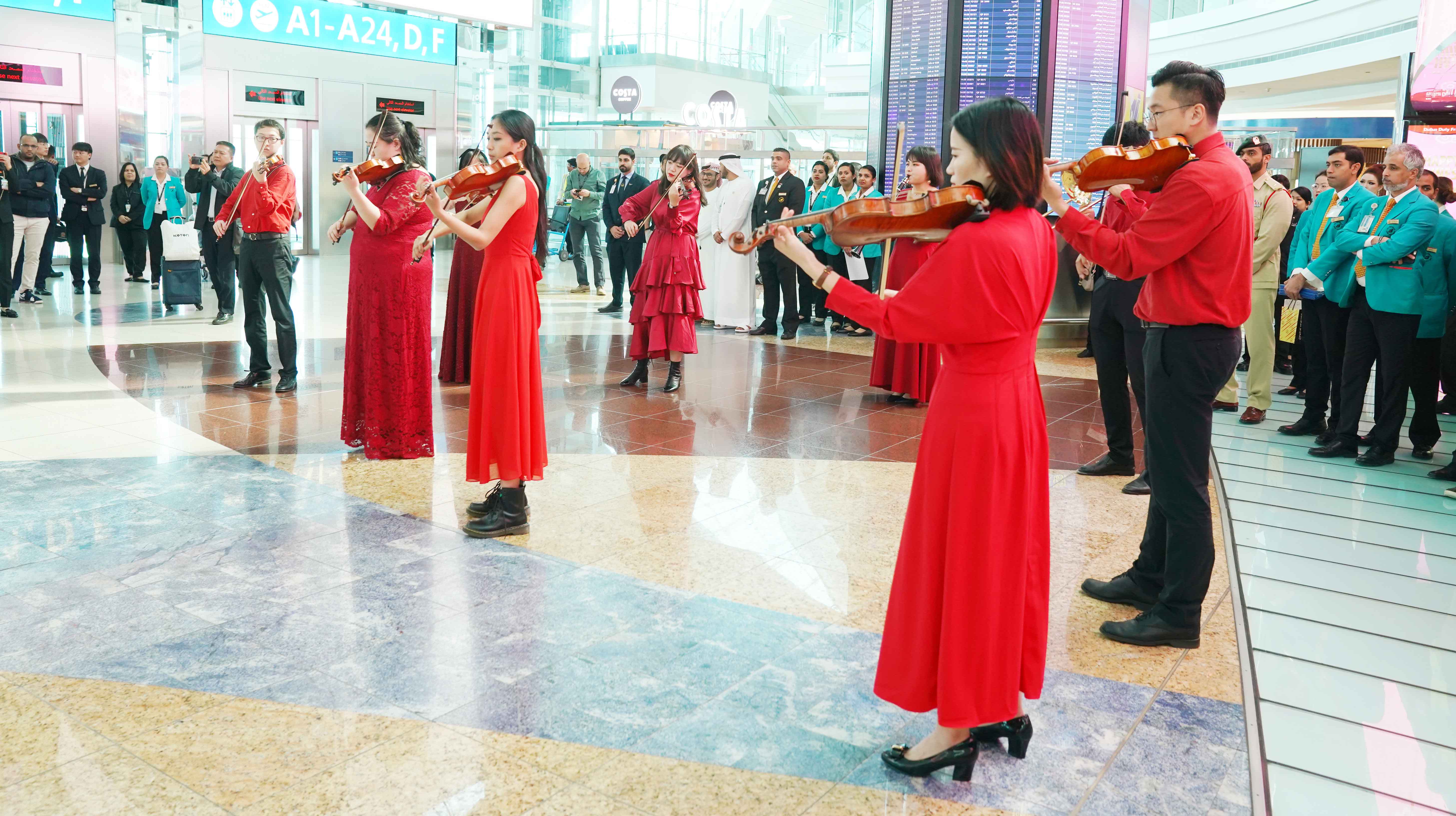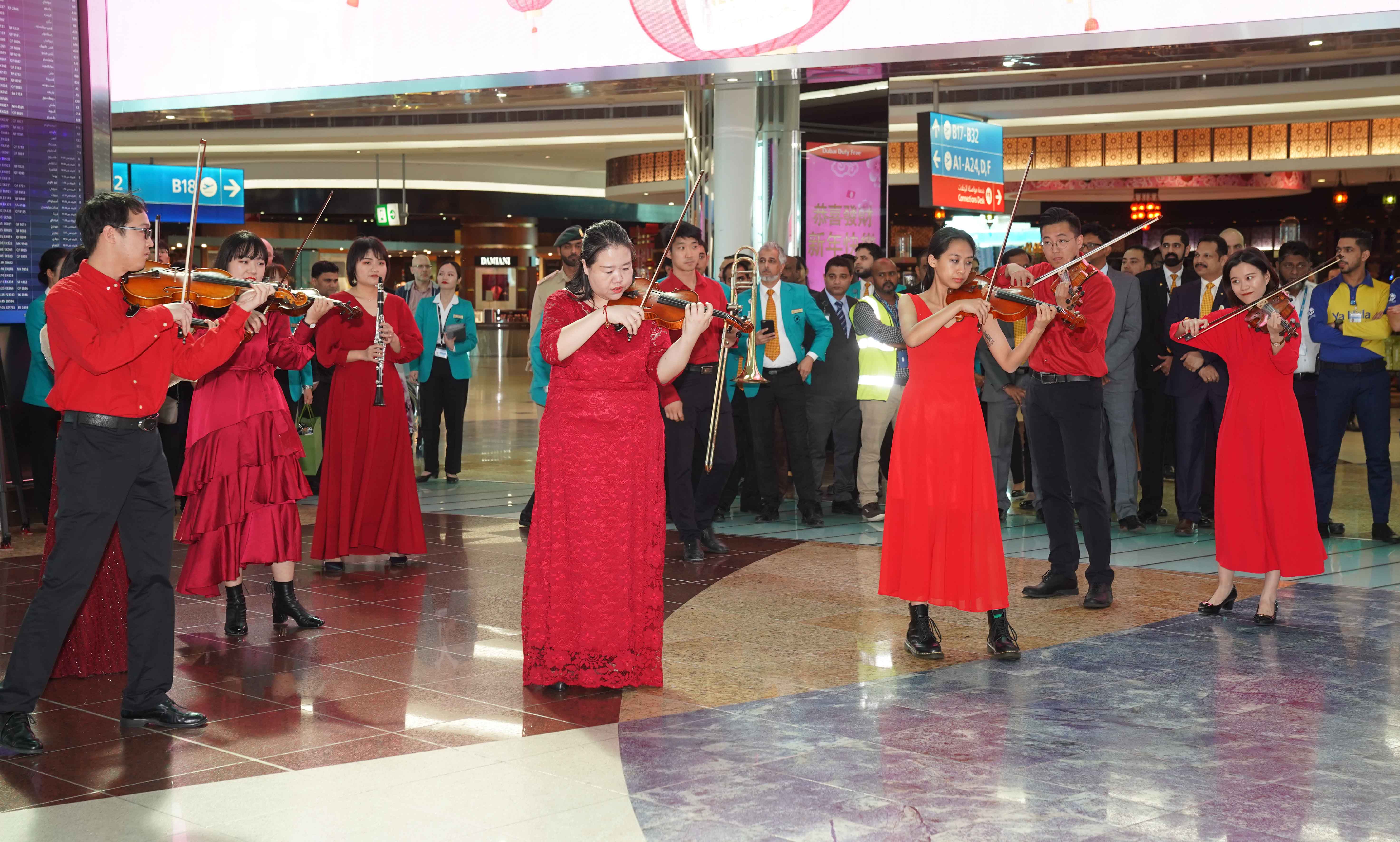 Mr Ahmed Al Azzawe, a Canadian national became the owner of a Bentley Bentayga V8 (White/Hotspur) when his ticket number 0474 in Series 1743 that he bought online was drawn today.
Meanwhile, Mr. Aneesh Chacko, an Indian national from Kerala won a Moto Guzzi Milano motorbike (Grey Gloss) in Series 395 with ticket number 0327 while Mr. Ikuro Adachi, a Japanese national from Tokyo won an Aprilla Tuono RR motorbike (Grigio Magny) in Series 396 with ticket number 0022. The three Finest Surprise winners are not available for immediate comment.
After the draw, the Dubai Duty Free group and Chinese officials were led by Dubai Duty Free Chinese staff in traditional dress to Concourse C (Control Tower) for the ceremonial cake and ribbon cutting as well as a traditional tea making ceremony and a calligraphy show, while the Chinese Philharmonic Youth Orchestra played a Chinese New Year song. As part of the promotional activities, Dubai Duty Free rolled out an exciting range of Chinese New Year initiatives across all concourses and terminals at Dubai International Airport and Al Maktoum International Airport. One such promotion is a Chinese 'Wishing Tree" which has taken root in Concourse C (Control Tower) and which gives passengers who spend Dhs888 or more the opportunity to win duty free goods worth up to Dhs8,000. The passengers hang their 'wish list' on the Chinese tree and a total of six (6) winners will be drawn during the promotional period. To mark today's Chinese New Year celebrations, the first three (3) of the Wishing Tree winners were announced and they are Dr. Sharmin Yaqin, Easha Soman Kadian and Yue Yin.
Dubai Duty Free has also teamed up with its two Chinese partners – UPI and Alipay to roll out promotions. With UPI, for every minimum spend of AED1,500 on perfumes and cosmetics, customers will receive a fixed discount amount of AED75 while Alipay users will get a one-time instant saving of 50 RMB for every single purchase of 1200 RMB in Dubai Duty Free. Both campaigns will run until the 29th February. Meanwhile, Dubai Duty Free followers on two Chinese social media platforms – WeChat and Weibo can avail of up to 25% discount on selected brands including Dior, Benefit, Goldkenn and Tag Heur for the whole month of January. In addition to major categories that have created a range of travel retail exclusives for the Chinese New Year, some Chinese favorite beauty brands have introduced Dubai Duty Free exclusives including Estee Lauder, Clinique, Lamer, L'Oreal and Urban Decay. All these Chinese New Year promotions are supported by colourful displays featuring peach blossoms, Chinese lanterns and red envelops at the counters and themed retail areas across all concourses and terminals, which are very appealing.
Commenting on the Chinese New Year initiative, Dubai Duty Free Executive Vice Chairman & CEO, Colm McLoughlin said, "China is a very important market for Dubai Duty Free and every year we try to come up with exciting promotions and activities to provide our Chinese customers with a memorable shopping experience during this festive period. We are very happy to be joined by Consul General Mr. Li Xuhang and his team in today's celebration of the Chinese New Year."
Consul General Mr. Li Xuhang said, "I am also very glad to be here and to join Dubai Duty Free's Colm McLoughlin and Ramesh Cidambi. On behalf of the Chinese Consulate in Dubai, I would like to congratulate Dubai Duty Free for organizing a great event and express our heartfelt appreciation for its full support of  Chinese passengers and staff.  I wish you all a happy and prosperous Chinese New Year."
Dubai Duty Free, which celebrated its 36th year in December 2019, has almost 6,100 employees comprising 46 different nationalities and including 800 Chinese staff.