For the fourth consecutive year, Dubai Duty Free has been announced as one of the winners of the International Safety Awards 2020, presented by the British Safety Council.
Initially scheduled to take place at a ceremony on 29th May 2020 at Grosvenor House Hotel in the UK, the event was cancelled due to COVID-19 pandemic, with the winners being notified in advance.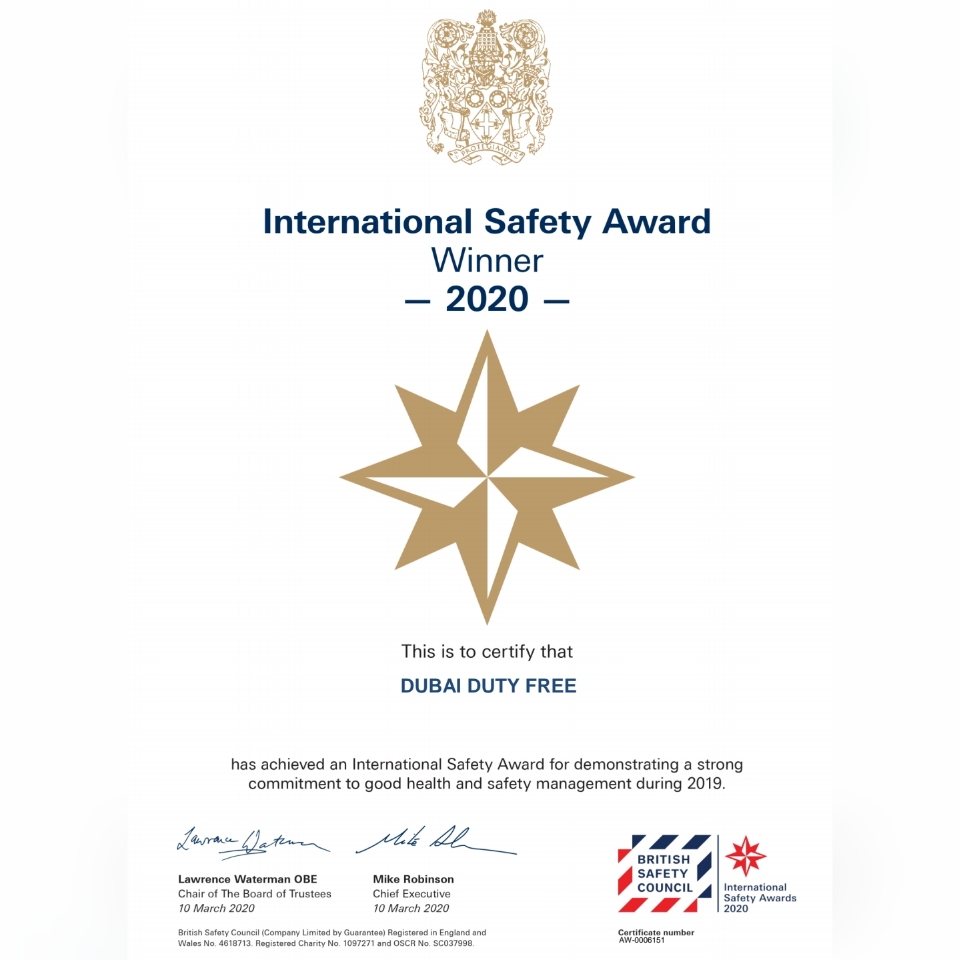 The British Safety Council, a registered charity founded by James Tye in 1957 and one of the world's leading Health and Safety organisations, selected Dubai Duty Free for its strong commitment to good health and safety management in 2019.
The airport retailer is one of a number of worlwide organisations from Africa, Asia, India, Middle East, UK and from mainland Europe, to receive this award.
Commenting on the recognition, Dubai Duty Free Executive Vice Chairman & CEO, Colm McLoughlin said, "We are delighted to receive the International Safety Award from the British Safety Council for the fourth consecutive year. I commend our team for their invaluable dedication, co-operation and commitment to excellent health and safety standards at all times."
This year, 509 organisations won an International Safety Award spanning all sectors across all industries in more than 50 countries worldwide. 87 organisations were awarded a Distinction, 250 with Merit and 172 achieved a Pass.
Dubai Duty Free operates as Integrated Management System in accordance with ISO14001:2004 and OHSAS18001:2007. The operation also performs regular audits on HSE System and HSE Operational Procedures as well as monitor and implement measure to ensure the health and well-being of its employees.