Uniquely appealing and technically complex, the RM 74-01 and RM 74-02 In-House Automatic Tourbillons offer two new versions of the fully in-house automatic tourbillon calibre. These two striking models, both with the same ultra-skeletonised heart, are distinguished by the materials used for their cases as well as by their aesthetics, making them fraternal twins with unique personalities.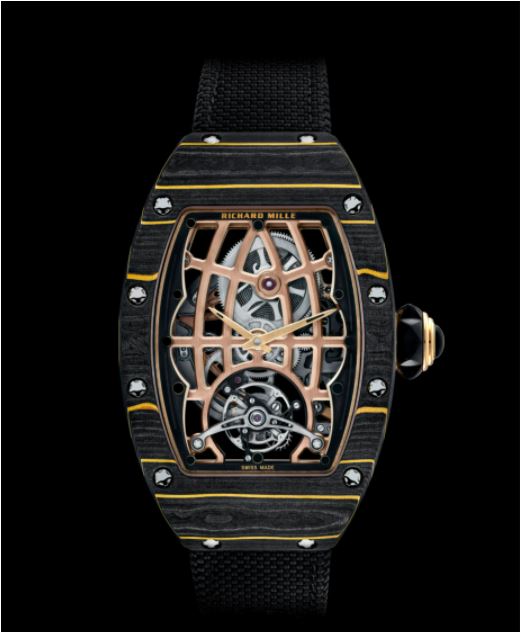 The RM 74-01 features grey Cermet, whose remarkable resistance to corrosion and scratches is particularly well-suited for a case application. Combining the lightness of titanium with the hardness of ceramic, grey Cermet consists of a metallic zirconium matrix associated with high-performance ceramic inserts.
For its part, the RM 74-02 is enhanced with another material exclusive to Richard Mille in watchmaking, Gold Carbon TPT®. This time the technical challenge lay in combining a singular composite material (Carbon TPT®) and a precious metal (gold leaf).
The twin cores of these two models are the in-house CRMT6 calibre for the RM 74-01 and the CRMT5 calibre in the case of the RM 74-02. Beating to the rhythm of a tourbillon regulator with a free-sprung balance wheel, the constant energy flow from their fast-winding barrels is gently diffused via the involute profile gear teeth to ensure 50 hours of mechanical ballet. Both movements draw their energy from a variable-geometry rotor that allows each watch and its winding to be personalised to the profile of its owner.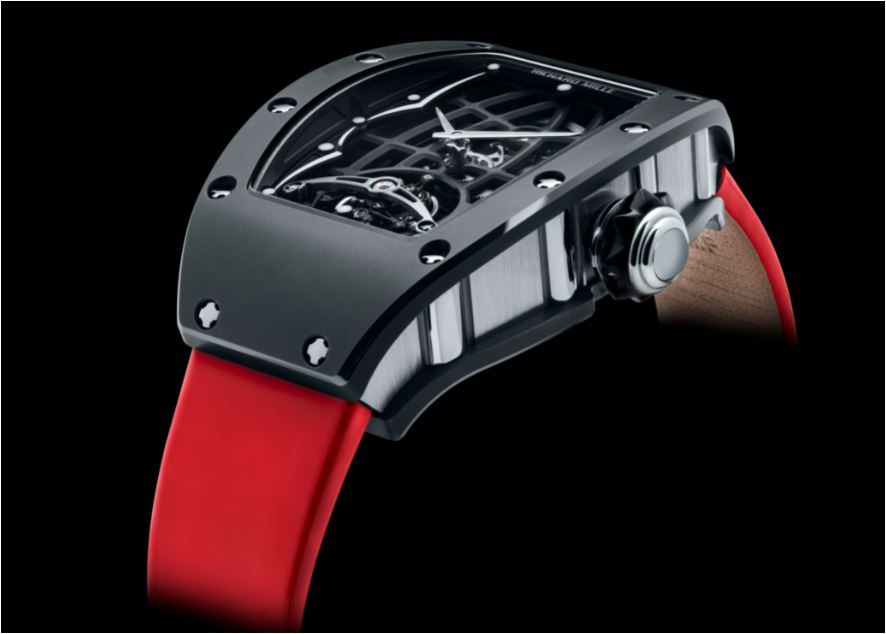 The characteristically slender lines of the RM 74-01 and RM 74-02 particularly highlight their respective tourbillons, majestically positioned at 6 o'clock within their frames. The specific work done on the flange with bevelled festoon highlights the movement of each watch, while graceful touches of hand finishing further refine the delicate features of these two pieces, combining elegance and watchmaking science to perfection.