The third edition of the Ladies Charity Cup, held in association with Al Jalila Foundation and Brest Friends, gathers the strength of women in the sport of polo in honour of the breast cancer awareness advocacy.
The afternoon featured two exhibition matches, a pink-themed picnic area where guests enjoyed the games in polo picnic style, a shopping village, free breast examinations from SEHA, free activities for the little ones prizes for the best-dressed ladies, and competitions with valuable prizes.
The first match between the Pink Warriors and Pink Soldiers opened with a goal from Raja Abuljebain, and the Warriors closed the first chukker at 2 goals to nil. The team kept its lead by halftime and carved a 3 goal lead at the end of the third chukker. The Pink Soldiers managed to close the gap in scores during the last quarter but, Habtoor Al Habtoor scored back to back goals and closed the game at 5 – 2 goals.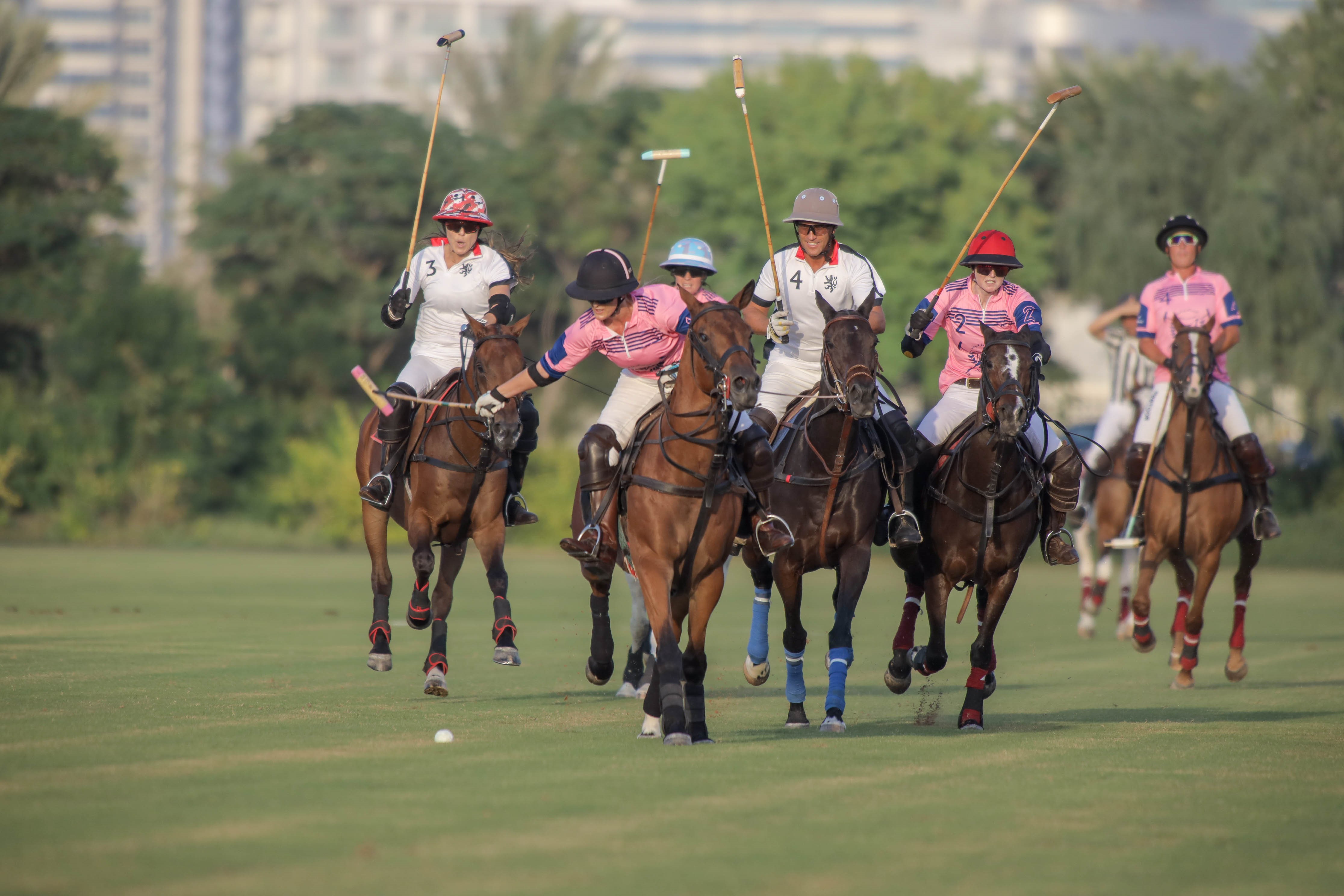 The ladies match saw Hesketh Polo face a new team – Lionesses Polo. Hesketh Polo dominated the first half of the game by the end of the second chukker. The penultimate chukker saw a Lionesses make a comeback as they took the lead at 3 goals to 2.5. Lauren Dickson broke the lead during the fourth chukker only to be reciprocated by a goal from Georgina